Title: Winter Wonderland (Minnesota Christmas, #3)
Author: Heidi Cullinan
Buy link: Amazon.com (Second Edition)
Release Date: November 10th 2015
Genre(s): Contemporary Romance
Page Count: 205 pages
Reviewed by: Lili
Heat Level: 3 out of 5
Rating: 3.5 out 5
Blurb:
Finding Mr. Right can be a snow lot of fun.

Paul Jansen was the only one of his friends who wanted a relationship. Naturally, he's the last single man standing. No gay man within a fifty-mile radius wants more than casual sex.
No one, that is, except too-young, too-twinky Kyle Parks, who sends him suggestive texts and leaves X-rated snow sculptures on his front porch.

Kyle is tired of being the town's resident Peter Pan. He's twenty-five, not ten, and despite his effeminate appearance, he's nothing but the boss in bed. He's loved Paul since forever, and this Christmas, since they're both working on the Winter Wonderland festival, he might finally get his chance for a holiday romance.

But Paul comes with baggage. His ultra-conservative family wants him paired up with a woman, not a man with Logan's rainbow connection. When their anti-LGBT crusade spills beyond managing Paul's love life and threatens the holiday festival, Kyle and Paul must fight for everyone's happily ever after, including their own.

Warning: Contains erotic snow art, toppy twinks, and super-sweet holiday moments. Best savored with a mug of hot chocolate with a dash of spice.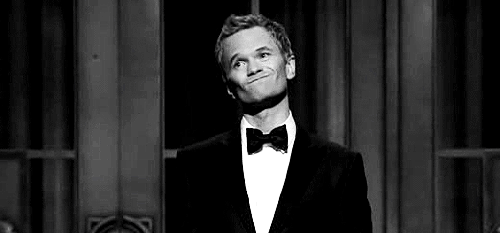 After eagerly anticipating this book all year I was sad that I liked but didn't love it. I fell in love with Paul in the previous two books and was excited that he would finally get his HEA.
Negatives first.
What I didn't love so much:
*Paul. He was kind of "blah". I just wanted to shake him and scream at him to snap out of it. He was kind of frustrating.
*The sh*t storm Paul's family pulled and the lack of resolution- at least to me.

Spoiler

I get that Paul realized that he didn't deserve the way his family treated him, but the fact that he never stood up to them left me unsatisfied. The resolution felt anticlimactic.

At the end I just thought- that's it?
What I loved:
*Kyle. My gosh, I loved everything about him. He's got this gentle caring heart- the way he took care of his sister and the way he was with his patients melted my heart. And once he and Paul were together he was able to fill the broken pieces of Paul's heart left by Paul's family. I also loved how comfortable he was in his skin. He was a wonderful character.
*The secondary cast of characters. Corrina, Kyle's family, and the rest of the guys added joy and humor to the story.
*The love story between Paul and Kyle was beautiful and lovely to read it unfold.
Although it wasn't what I was expecting, I would still recommend it. No two readers read the same book and we all react differently. I know others will love this book. It was a sweet holiday read and I hope that we get more books in the series. 3.5 Stars.
Minnesota Christmas Series