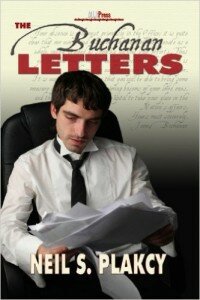 Title:
Author: Neil Plakcy
Cover Artist: Kris Jacen
Publisher: MLR Press
Amazon: Genre: Contemporary Romance
Length: 237 pages / 75,000 words
Rating: 5 stars out of 5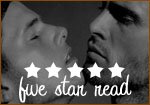 A Guest Review by Lloyd Meeker
Review Summary: One of Neil Plakcy's best
BLURB 
Secret letters exposing James Buchanan as our first gay president lead college history professor Jeff Berman to fall in love with disgraced reporter Pascal Montrouge, who can make all his dreams come true—or destroy everything Jeff has worked for.
Jeff Berman, a Pennsylvania history professor, discovers correspondence between President James Buchanan and his male aide, which depicts their sexual and emotional relationship. With the help of handsome Pascal Montrouge, a disgraced reporter hungry to return to the big time, Jeff is swept away by publicity for what he has seen as an academic book, and his dreams of tenure and true love seem to be coming true. But when his life falls apart and his academic life is threatened, Jeff questions whether Pascal has only been using him—and how he can build a new life from the debris of his old one.
REVIEW
Those familiar with Neil Plakcy's work open one of his books confident they are about to enjoy another intelligently-written, well-crafted and satisfying tale. The Buchanan Letters is no exception, but for me this one was also something of a surprise. A very pleasant one.
One of the ways this story struck me as different was its tone. To my sensibilities, it had a different emotional quality to it—more human and thoughtful, with a gentleness that isn't as prominent in his Mahu or Aiden/Liam bodyguard series. To be sure, The Buchanan Letters is not a life-endangering adventure or murder mystery, and Plakcy changes tone to show a different side of his storytelling skills in this book. Perhaps that warmer tone is more a function of the characters themselves than authorial style.
Jeff and Naomi are professors at Eastern, a small university in Pennsylvania, friends who have been through a lot together. They are direct, honest and loyal to each other. In stark contrast, Pascal Montrouge is a sexy rogue with his own agenda, and real truth-telling is a challenge for him. As has often been observed, the best lies are partial truths, and Pascal is a master of this technique.
Each of these characters is imperfect, and Plakcy shows them in their weakness as well as their strength. Each is vulnerable to serious failure, and what failure means for each of them is one of the engines of the story.
The multi-layered plot turns around the goal of tenured professorship for Naomi and Jeff, which they hope to secure by meeting the "publish or perish" expectations of their respective departments. It takes some very satisfying twists, never implausible, always deftly handled.
Themes of honesty, loyalty, integrity and the treachery of academic politics are explored not as moral issues but without judgment, simply as aspects of modern life. They are skillfully woven together into a means for each of these three characters to clarify what they actually want in life, then to find a way to achieve it.
Adding to the historical depth of the story are the well-crafted "letters" themselves, correspondence between Buchanan and his aide. These are salted throughout the story at strategic points to add intriguing dimension to what occurs in current time.
This is a book you won't want to rush through, so please don't. It's a thoughtful, satisfying story, and the journey is every bit as enjoyable as the destination. Highly recommended!