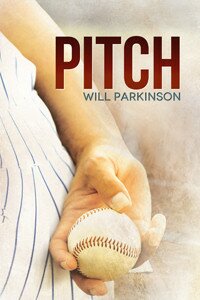 Title:
Author: Will Parkinson
Cover Artist: Reese Dante
Publisher:
Buy Link:  Pitch,
Genre: M/M Contemporary YA Romance
Length: Novel
Rating: 5 stars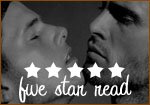 A Guest Review by Sammy
Review Summary:  A gritty novel of young love, betrayal, and healing.
Blurb: The day Jackson Kern walks into Taylor Andrews' classroom is a momentous day in Taylor's life. He's had crushes before, sure, but as time goes on, this is starting to look a whole lot more serious. Still, Jackson doesn't return Taylor's feelings.
Taylor has his own admirers, though. Kevin Richards is used to getting what he wants, and what he wants right now is Taylor, so when Taylor rejects him, Kevin retaliates. At first Taylor's entourage rallies around him, but then Kevin takes his deception one step further and Taylor sees his support dwindle, teaching him the valuable lesson about who he can truly consider a friend.
Review: High School is a tough place to be–even tougher if you are walking around with a secret that, if discovered, could change your life forever, and not necessarily in a good way. Taylor Andrews is gay. His best friend, Benny, is the only one who knows and Taylor would like to keep it that way. His resolve was fairly strong, until Jackson Kern arrived at school. Jackson was everything Taylor was not–confident, athletic, and unfortunately, straight, or so Taylor believes. As Taylor tries to strike up a friendship with Jackson, It does not help that the class queen bee who regularly attaches herself to the popular boys has her sights fixed on Jackson as well. While that might be just fine otherwise, poor Taylor is drawn more and more to Jackson, far beyond any normal high school crush.
As time goes on, Taylor finds himself watching Jackson in baseball practice, attending games he never even cared about before, and joining committees that student council president, Jackson, had created. As Taylor falls harder than before for the seemingly unattainable team pitcher, there is someone watching him…and little does he know that Kevin Richards has much more in mind than a casual date.
Pitch delves deeply into some very murky and anxious teenage waters, all very believable and all very emotionally charged. If you are thinking that this is a "typical" YA story about a boy whose parents misunderstand him or who ants to remain firmly locked in the closet, think again. There is nothing typical about the way in which author, Will Parkinson, writes Taylor Andrew's story. This is a riveting tale that touches upon coming out, abuse, stalking and emotional blackmail. Not your typical YA novel at all–ever so much better, ever so much more compelling.
We watch with something akin to horror as Taylor's life devolves into a nightmare from which we are not certain he will survive. His dogged determination to shield both his boyfriend, Jackson, and his best friend, Benny, places Taylor in a spot where his only recourse is to keep silent and endure the abusive relationship he has been forced into by Kevin Richards. Here is where Will Parkinson's writing really shines. Up until this point the story was good, carefully laying the foundation of a sweet high school love that manages to survive despite those who are determined to keep the boys apart. Now, just when Mr. Parkinson is poised to give us the happy ever after we were hoping for, he throws in a curve and his writing goes from good to outstanding. A healthy dose of angst, a nail biting climax and a sweet little surprise ending made Pitch one of the better YA novels I have read this year.
Will Parkinson continues to evolve as an author, each of his successive works beginning with his short story, 500 Miles, has produced richer characters, more involved plot lines and a more fully developed story overall. I enjoyed Pitch for many reasons. First, the voice with which Mr. Parkinson wrote his teenagers was realistic. These were kids with problems and there were not easy fixes for them, instead, there was grit and truth. His characters were messy, at times volatile, incredibly courageous and loyal. They breathed life into this story and, in doing so, allowed us to glimpse just a bit of ourselves in a time gone by.
Pitch demanded your attention. This was no simple love story. Here was an intricate plot with twists and turns that kept the reader on the edge of their seat. A nail-biter at times, a sweet love story at others but always compelling. Finally, the true mark of an enjoyable read for me is that when the last word dropped on the page, I wanted more, the next chapter, the next story. Rumor has it, I may just get my wish.
So, once again I find myself encouraging you to watch an author, int his case, Will Parkinson, writer of a really fine YA novel that goes by the name of Pitch. I believe we will continue to see great stories from this author's pen.