Gay Book Reviews used to be called Reviews by Jessewave. Reviews by Jessewave opened in 2008 and closed in early 2014. A new team of reviewers re-started the site in the summer of 2015. There are now 7 years of favorite books archived here and here are the top 3 from each year. (Since the site was closed during 2014, I added my personal top 3 of that year.)
Favorite Books for 2015 (Reader's Choice)
Favorite Books for 2014 (Gigi's Choice)
Favorite Books for 2013 (Reviewer's Choice)
Favorite Books for 2012 (Reviewer's Choice)
Favorite Books for 2011 (Reviewer's Choice)
Favorite Books for 2010 (Reviewer's Choice)
Favorite Books for 2009 (Reviewer's Choice)
Favorite Books for 2008 (Admin's Choice)

Enter to win one of 3 $10 GC's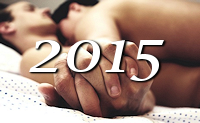 Enter to win one of three $10 gift certificates from the book retailer of your choice. Thank you to our visitors and we here at Gay Book Reviews wish you all a safe, happy, healthy 2016 filled with all good things M/M books!


Congratulations to our winners
Seth, Myra and Jaine!