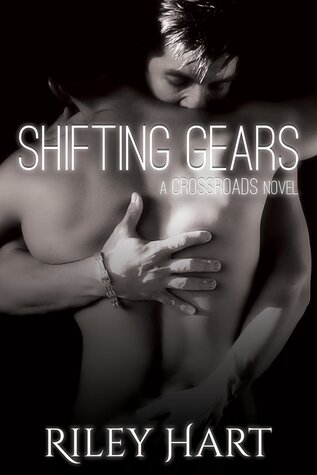 Title: Shifting Gears (Crossroads #2)
Author: Riley Hart
Publisher: Self Published
Release Date: February 10th 2016
Genre(s): Contemporary Romance
Page Count: 3820 Kindle Locations
Reviewed by: Belen
Heat Level: 3.5 flames out 5
Rating: 4.2 stars out of 5
Blurb:
Rod Nelson is used to being someone's good time, and that's fine with him. Spending his days at his adult toy store, Rods-N-Ends, he never knows who he'll meet. The second Landon Harrison walks in, he has Rod's full attention. It seems as if Landon wants him too, so why won't the man jump in the sack with him already?

Landon never thought he'd return home to the town where memories lurk around every corner. He has to admit, Rod makes the adjustment a lot easier. He keeps Landon laughing. Despite the fierce attraction between them, he's not willing to risk his newfound friendship to get laid.

Neither man wants something serious, but the more they're together, the harder it is to keep their hands to themselves, until eventually they stop trying.

But flings between friends are never simple, and as they attempt to shift gears, diving into their first relationship, they're slammed with setbacks. If they want to truly move forward, before they hit the open road together, they're going to have to let go of a past that could make them crash and burn.

I love these characters!
Rod Nelson and Landon Harrison both have some pretty deep-seated Daddy issues, with good cause, so this allows for a really well done hurt/comfort/healing arc to the storyline.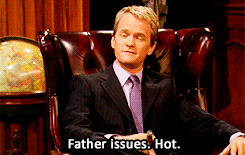 I loved getting to see Bryce and Nick (main characters from the first book in the series, Crossroads) living their lives together, still blissfully happy.
There's some humor, some sweet fluffy times, and some really good UST that happens early on, though it doesn't (thankfully) seem to take the guys as long to get together as it did Bryce and Nick. I actually really liked the friends-to-lovers that happens. Then the sexy times start and Woo-Hoo! Are the sexy times filled with wonderful dirty talk and hot, hot scenes!
"Please…" Rod said softly, needy.
"Please what?" Landon asked, this time using his thumb rubbing circles on Rod's hole. "Tell me what you need. Tell me what will make you feel good."
"Whatever you want…just something."
Landon pulled his hand back. Did Rod always sacrifice what he wanted for others? Was he always just willing to take what he could get instead of demanding what he needed? "Tell me what you want, what will make you feel good or I'll stop now."
It would kill him to stop. His balls ached. His cock leaked in his shorts, really fucking needing to get off. Rod turned his head, brows furrowed as he looked at Landon and it confirmed that this was the right thing to do. On some level, it was uncomfortable that he knew what Rod was feeling, that he wanted to do whatever he could to give the man what he needed, but it was there, and he couldn't deny it.
Not in this moment. He shoved those scattered thoughts away for now.
"Tell me," Landon said again.
"I want you to kiss me. Lay on me. I want your weight smothering me, your tongue in my mouth, and your fingers in my ass."
Landon wanted that too.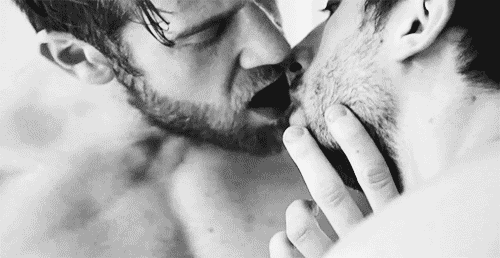 I also loved that there is no bi-erasure here. Landon knows he's Bi, and fully embraces his love of both sexes. In fact, there's not much I didn't love about the story. My only complaint is that I was upset with a twist that happens, mostly because I think Rod's first priority should always be Landon, regardless of anything else. But that's only my personal opinion and, in the end, it didn't ruin my joy of the story in the whole.
The pacing is a bit slow, but I found that to be the same as with Crossroads, so readers should already have the pacing in mind. This story, and the series, is just good friends-to-lovers romance.
"Just ride it out with me. That's what I'm doing, riding it out. We're shifting gears, that's all. Not sure where we're going. Not even sure I know how to get there, but let's just try to enjoy the ride."
RECOMMENDED!
P.S.: I can hardly wait for the audio to come out – I'm hoping for Sean Crisden to narrate again!
Amazon Global
Author Link
GoodReads
 More Author Reviews
Advanced Review Copy
Galley copy of provided by
Riley Hart
in exchange of an honest review.