Eva Clancy is our final new M/M author whose flash portrait is being posted on the site this year. I hope you, the readers, enjoyed all of the profiles of the authors who have been featured in this very short series, and maybe I'll do this again next year.
Please feel free to ask Eva any questions to which you would like answers because, as you know, I don't ask the questions in author portraits, you do.
Here's Eva's portrait: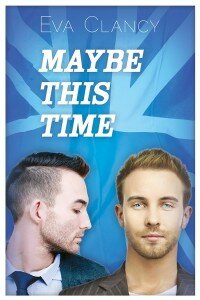 *************
I'm in love, I'm in love, I'M IN LOVE!
It's taken me time to find The One – I turn 40 next year – and I've made a few mistakes along the way.  The biggest one was when I was just a kid.
In my early teens, I met Romance. We had a pretty intense thing going until one day I met this piece of Worthy Literary Fiction.  What can I say?  I thought he was cool (that was back in the days when I thought miserable meant deep).  I played around with him and ended up leaving Romance altogether.   Worthy Literary Fiction moved in with me – we bought some beautiful bookshelves – and everything was fine. Then  one day I looked at him and thought: I don't love you anymore – in fact, I don't think I ever loved you.
That was a Damascene moment, my friends.
I left him, crawled back to Romance with my tail between my legs and begged to be taken back. The trouble was, I'd been gone 15 long years.  I'll always love you, Romance said, but things have changed.  I've grown.
Oh yeah, was that ever true! And you know what, I admit it, I went a little crazy.  Paranormal, historical, BDSM.  I tried them all.  It was a lot of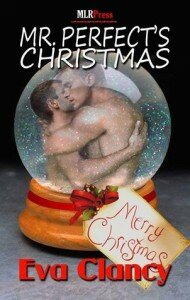 fun and I met some great Romances. I even started writing.  And then it happened.
I got an e-reader.  Soon enough I was downloading the first Adrien English mystery, then the next and the next.  I branched out, discovered authors I'd never read before: Jordan Castillo Price, Alex Beecroft, Harper Fox – too many to count!  It was amazing.  I realised that I had discovered The Love of My Reading Life: M/M romance.  He's amazing.  Varied, rich, emotional, sexy, funny, tragic, meaningful, light.  Everything a reader could want.
This time, it's for keeps.
Maybe This Time will be released next March by Dreamspinner Press.
Eva Clancy's Contact Information
email: