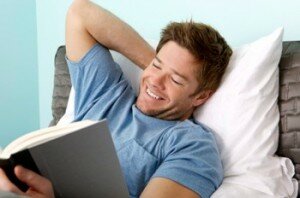 Aunt Lynn here.
We love our Guest Reviewers! Without them, this little ol' site would not be able to function as each year the vast majority of the reviews are provided by this great team, and we are grateful that we have them. In 2012 we gained five talented new faces to the team — some have only been with us for a little while — adding to the veterans who have remained.
As usual at this time of year, Wave has asked us to come up with lists of top books we've reviewed in the last twelve months and you'll notice that they range from just a few to ten (depending on length of time with the site and amount of time they could devote to reviewing)…and an essay. Also, I think this year for the first time we had complaints from two reviewers that they had such a hard time narrowing it down to a mix of ten that we just ain't fair to limit it; I wish we all had such a hard time with great books! 😉
In alphabetical order, here are the books rated by Andrea, Barb, Cryselle, Feliz, Jeacyi, Jenre, Lady M, Larissa, Lasha, Leslie S, myself (Aunt Lynn), Lyoyd, Raine, Sammy, Sirius, Stuart, Tj and Victor as the best of 2012:
Andrea's Top Books for 2012
Barb's Top Book for 2012
| | |
| --- | --- |
| | Daddio by Mickie B. Ashling |
Cryselle's Top Books for 2012
Feliz's Top Books for 2012
Jeayci's Top Books for 2012
After Ben by Con Riley
Cartography for Beginners by Jenna Jones
Sub Zero by Angel Martinez
Jenre's Top Books for 2012
The Lost Gods Series by Megan Derr
Scrap Metal by Harper Fox
From Darkness to Darkness by Jay Bell
Fire on the Mountain by PD Singer
Infected: Shift by Andrea Speed
The Island by Lisa Henry
A Brush with Darkness by Erastes
Sacrificed (Little Boy Lost book 6) by JP Barnaby
Lady M's Top Books for 2012
Albert J. Sterne: Future Bright, Past Imperfect by Julie Bozza
The Legend of the Apache Kid by Sarah Black
The Marrying Kind by Ken O'Neill
Home Work (Life Lessons 3) by Kaje Harper
It Takes Two by Elliott Mackle
Only Make Believe by Elliott Mackle
A Fresh Set of Eyes (David Lloyd Investigations 2) by Liz Strange
Dreams of a Hero by Charlie Cochrane
Laissa's Top Books for 2012
Pledged to Magic Series by Brandon Fox
Servitude by Rebecca Cohen
Wacky Wednesday by J.A. Rock
Lasha's Top Books for 2012
A Chip in His Shoulder by L.A. Witt
Riding With Heaven by L.C. Chase
Waves Break My Fall by Kendall McKenna
Private Eye (i #1) by SE Culpepper
Brass Balls by Mia Watts
Conduct Unbecoming by L.A. Witt
Midnight in Berlin by J.L. Merrow
Rock and a Hard Place by Jane Davitt & Alexa Snow
Pocket-Sized Prince by Stormy Glenn
The Square Peg by Jane Davitt & Alexa Snow
Leslie S's Top Books for 2012
Lloyd's Top Book for 2012
| | |
| --- | --- |
| | Cooper's Hawk by Victor J. Banis: A beautiful story from a master storyteller. |
Aunt Lynn's Top Books for 2012
Perfect Day by Josh Lanyon
One Man's Treasure by Nicole Kimberling
Raine's Top Books for 2012
The Boys and the Bees by Mari Donne
Bear, Otter & the Kid by TJ Klunes
Moon Shadows by Neena Jaydon
Calling the Show by J A Rock
Good Bones by Kim Fielding
Gravitational Attraction by Angel Martinez
Frat Boy and Toppy by Anne Tenino
Shattered Glass by Dani Alexander
Academic Pursuits by Lou Harper
Sins of the Father (Angel and the Assassin 3) by Fyn Alexander
Sammy's Top Books for 2012
Last Dance with Mary Jane by John Goode
Play it Again, Charlie by R. Cooper
Countdown to Daddies by K-Lee Klein
Somewhere Only We Know by William Neale
Half Moon Chambers by Harper Fox
Redemption by Fire Series by Andrew Grey
Earthly Concerns by Xavier Axelson
By the River by Katey Hawthorne
Need You Now by Mary Celeste
How to Raise an Honest Rabbit by Amy Lane
Sirius' Top Books for 2012

Gives Light by Rose Christo
Latakia by JF Smith
Magic Mansion by Jordan Castillo Price
Fadeout (Dave Brandstetter number 1) by Joseph Hansen
The Fire's Stone by Tanya Huff
Captain Harding and His Men by Elliott Mackle
You Will Meet a Stranger Far from Home: wonder stories by Alex Jeffers
Out of the Ashes by Olivia Duncan Craig
Kamikaze Boys by Jay Bell
Punk Ass (Sticky Shorts) by D. River
Stuart's Top Books for 2012
| | |
| --- | --- |
| | Day of the Dead by Erik Orrantia |
Tj's Top Books for 2012
I Spy Something Christmas by Josh Lanyon
Love in La Terraza by Ethan Day
A Token of Time by Ethan Day
Victor J Banis' Top Book for 2012
I feel sort of like an imposter joining the list this year, since I only reviewed one book, Erik Orrantia's Taxi Rojo, but I can certainly recommend that one. Orrantia's writing can run hot and cold (good writers aren't just typewriting machines; I have said often, only the mediocre artist is always at his best) but happily he is near the top of his form in this charming story of a group of strangers brought together by a shared tragedy, the fatal crash of one of Tijuana's red taxis – which, by way of explanation, run on routes sort of like busses, but without a locked in schedule – the drivers wait until the taxi is full of passengers headed to the common destination. Orrantia is at his best writing the minutiae of everyday life, though in this case the characters are not all of them the "everyday" sort. At his best, he reveals a fragile kind of poetry in the shabbiest

of settings. His affection for his fellow beings is palpable. He loves these people, flawed though they may be, and he makes his reader love them to. These are rare gifts indeed, and sufficient recompense for any shortcomings.According to the rules, since this was my only review, this is the only book I can recommend – but I have made something of a career out of bending the rules, and I will give myself permission to do some bending here, if only a little.

I would have reviewed and certainly recommended the wonderful Junction X by Erastes, but someone beat me to it, so I will settle for adding my recommendation to his.

I can always recommend books by Anel Viz. Even when he doesn't quite hit a bullseye, they are each of them so unique and so thought provoking that the discerning reader cannot but be glad to have discovered them.

I recommend Mykola Dementiuk also, but with a caveat or two – Mick has been called "the bard of 42nd Street. He writes about gay life in the New York City of the 60s and he writes down and dirty. So, his works are not for the squeamish nor for those who insist on fairy tale endings – If you are having a Christmas tipple, he's more a shot of Jack than a sip of champagne.

Of course, we are fortunate in that there are so many fine writers producing fine books in the m/m and gay genre, more than anyone could hope to keep up with. I take a particular pleasure in that knowledge, remembering as I do a time when good reads in these genres were rare indeed, and might land a publisher or a writer in prison.

So, a tip of Santa's hat to all our writers, and to those who encourage them by writing reviews, here and elsewhere.