Title: Nowhere Ranch
Author: Heidi Cullinan and Iggy Toma (Narrator)
Publisher: Audible Audio
Release Date: June 23rd 2015  
Genre(s): M/M Contemporary
Length:  6 hrs and 3 mins
Reviewed by: Belen
Heat Level: 5 flames out of 5
Rating: 4.25 stars out of 5
Blurb:
Love will grow through the cracks you leave open.

Ranch hand Roe Davis absolutely never, mixes business with pleasure—until he runs into his boss, Travis Loving, at the only gay bar within two hundred miles.

Getting involved with the ranch owner is a bad idea, but Roe's and Travis's bedroom kinks line up against one another like a pair of custom-cut rails. As long as they're both clear this is sex on the side, no relationship, no interfering with the job, they could make it work.

Shut out by his family years ago, Roe survived by steadfastly refusing to settle into so much as a post office box. As his affair with Travis grows into more than just sex, Roe's past catches up with him, threatening the thin ray of happiness he's found, reminding him it's well past time he went on his way.

But even a loner gets lonely, and at this point, there's nowhere left to run. The shame and sorrow of what he's lost will stay with Roe wherever he goes—until he's ready to let love lead him home.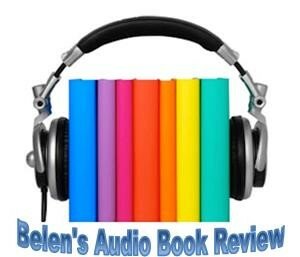 Iggy Toma's narration is wonderful! He makes these characters come alive…his excellent acting skills, wonderful character voices, intonations, cadences, and rhythm all made it so I easily slipped into Travis and Roe's world and felt a little bit sad when I had to leave it.
Told entirely from Monroe "Roe" Davis's POV – This is a sexy, melt-your-panties, smoking HOT, gloriously dirty story.
Monroe "Roe" Davis has had a rough time of it. When his parents found his secret stash of gay porn he was given a choice: repent and get counseling, start dating girls and absolutely no more gay porn or gay, period OR leave the family's Algona, Iowa farm. Roe decides to leave. He spirals in the next few years but eventually decides it's time to turn it around. He leaves Iowa and ends up shuffling around ranches through the Midwest. By the time he's almost twenty-five he winds up at Travis Loving's hobby ranch "Nowhere Ranch" in Nebraska.
Travis Loving is a forty-two year old, divorced, former math professor who, after his divorce, coming out and subsequent job loss, cashed out his savings and moved from Omaha to Nowhere Ranch where he lives a quiet, if lonely, life.
One weekend when Loving is away Row decides to drive three hours north to Rapid City to the nearest gay bar to get laid. The bar is sad and small with hardly anyone there, and most everyone's already paired up, but he spots a lone cowboy and makes a beeline to him…
You probably saw this coming, but I have to tell you, you could have knocked me over with a feather when the cowboy turned around and he was Travis Loving.
After some stilted conversation Roe finds out Travis is looking for a rough ride, which is exactly what Roe wants.
"I am not your fucking boss tonight."
I took hold of the glass and anchored myself against it before I said, "But you will be on Monday."
He grunted and smiled wryly. "Tell me what the fuck you're after, Davis. I told you my list. Let's hear yours."
I didn't have enough focused brain cells left to make up a lie, so I gave him the truth. All of it. "Well, there is one guy here that meets your bill. But he doesn't go to bed with the boss."
It takes a little convincing on Travis's part…
"This is nothing to do with your job," he said into my ear. "If you aren't interested because of me, say so now. But if your only objection is that I'm your boss-" He stopped, then sighed. "Well, I'm going to make you say it a few more times, and I'm going to try and convince you otherwise." His hand kneaded my thigh. "Think of it as a trial run. If we both like how it works out, we could save ourselves a lot of gas mileage."
Travis eventually wears Roe down as Roe's desires blaze…
"I like rough," I said, my voice shaky at first, but it got stronger as I went on. "And I like it when I'm told what to do. If you want me ass-up on the bed, you say so. Trash talking is good. You want to tell me I'm your pony or your dog you're fucking, I can do that. I think hotel carpets are gross, so I'd rather not do puppy play on the floor. But in bed's okay. You can tie me up or gag me, but I don't care for both at once. I don't do shower blowjobs because it makes me feel like I'm drowning. I have done watersports, but I don't mind skipping that. But slapping is fine. So is biting so long as you don't draw blood. Pinching is good. Especially my nipples and my ass. Hickeys are okay, but I like to keep them where I can hide them."
I had started talking really fast by the end, and when all of it was out, I let out a breath and waited. After a few seconds, Loving's hand cupped my cock.
"Public exposure?"
His fingers were already on my zipper. I shuddered and pushed my hips forward into his grip. "So long as I don't get arrested."
"Fair enough." He pinched my ass hard enough to make me jump. "Unbutton your fly and put your hands on the table."
The evening provides Roe the best sex he has ever had. In the morning though Roe is determined this is a one-off as he doesn't need the complication to his job. They return to the ranch and their jobs with nothing more than that between them until one day when Roe needs just what Travis can give him.
Roe and Travis agree on continuing to get together with the understanding it's just sex and won't affect their working relationship, which works for them…at least in the beginning.
"You're worried I want to make you my lover? Well, I don't want one, Roe. I don't want a partner. I don't want a husband. I want a boy. I want a little slut I can order what to do. I want you in boots and spurs and chaps and nothing else, sucking on my cock with a tail hanging out of your ass." I shuddered, but when he bit the soft flesh of my lobe, I went slack. "I want you to work for me and cook for me and talk with me. And then I want to fuck you, Roe. I want to fuck you so good I ruin you for anybody else. I want to make you mine. Mine. I want to brand you like the cattle. Not because I'm in love with you. Because I want you, and because I don't want anyone else to have you."
Both men are very much into bondage, rope play, spanking, whipping, fisting, some puppy and pony play… and much, much more. The sex scenes are so unbelievably hot and Iggy Toma narrates them with a sensual perfection.
I loved that even during their first encounter, and then later, no matter how hardcore or kinky they get, Travis and Roe's admiration and respect for one another is so apparent. Roe's need and desire for complete sexual submission and pain is a perfect match for Travis's need for thorough domination. Their time together is always deeply emotional and serves to move them from being sexual partners to, as their mutual trust deepens, real partners in every aspect of their lives.
Neither one is perfect, they fuck up (sometimes almost unbelievably so) but this all serves to make it so much more rewarding when they begin to communicate with each other and grow as a loving and committed couple.
If you are a fan of Heidi Cullinan's remarkable talent for creating intense, yet believable, characters, you should really check this out.
I'll admit the ending took me a little bit by surprise, but it probably shouldn't have. Most of the book is filled with dark, angst-filled struggles tempered with sweet or outright fuck-hot sexy times but the ending is a straight up hearts and flowers HEA.
Recommended.
Buy Link
Author Link
GoodReads
Review Copy
Copy generously provided by the author in exchange for an honest review.