Title: Safe in His Arms
Author: Renae Kaye and Randy Fuller (Narrator)
Publisher: Dreamspinner Press
Release Date: November 28th 2014
Genre(s): M/M Contemporary Romance
Page Count: 208 pages
Reviewed by: Belen
Heat Level: 4 flames out of 5
Rating: 5 stars out of 5
Blurb:

In the late-night quiet of the caravan park shower room, Lon Taylor washes away the filth of the Western Australian mines. He's not looking for anyone, but when Casey offers, Lon doesn't turn him down.

Welcoming the young man in his big, hairy arms, Lon provides a safety to Casey that he has never known, and Casey wants to stay forever. Still reeling from the breakup of his family years ago, Lon's not sure he's ready for the responsibility of the comfort and security Casey craves.

But perhaps Lon can risk opening his heart again and hoping for a brighter future. Casey has some pretty big skeletons in his past to deal with. And Lon wonders what Casey will do when he finds out how badly Lon failed at protecting the ones he loved eight years ago.

I'll admit the cover totally pulled me in. Because, I mean, look at it! That cover model is absolutely mouth watering. So I probably would have bought it regardless of author or storyline, but then it turned out to be the same author of The Shearing Gun, which I just LOVED, so this was a no brainer for me.
Bottom line: Entertaining, quick, low angst (especially considering some of the storyline) page turner.
This is the love story of Lon and Casey, who both have absolutely horrific pasts (and make no mistake, there's a lot of damage for both Lon and Casey), but have overcome what's happened to them and are now determined to be happy together. It's quite uplifting at times.
This book does have a couple of possible triggers. Major spoilers here:
Spoiler

1. Casey was raped by his father and others repeatedly starting when he was 14 (He's 19 at the start of the book and has been in therapy).
2. Lon is 33, and thinks Casey is 22 (because Casey lies about his age when they first meet and begin their sexual relationship), but Casey is actually 19. Also, I really want to point out the age difference totally works for the story. It's not a Daddy/boy situation or anything like that. It's really well handled and done, IMO.
3. You are told in past recollection that Lon's adoptive siblings fell in love and carried on a sexual relationship together (no blood relation between any of the siblings), which indirectly leads to the deaths of his adoptive parents and other sibling.
I loved both of the characters, was definitely rooting for them the whole time, and I really loved the story.
HIGHLY RECOMMENDED!
P.S.: This is totally how I picture Lon: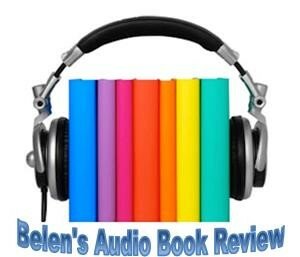 The audio book is wonderfully narrated by Randy Fuller and, while he does an excellent job, please note that he's very American sounding accent-wise.

 Author Link GoodReads