Title: Shatter (Unbreakable Bonds #2)
Author: Jocelynn Drake and Rinda Elliott
Publisher: Self-Published
Release Date: April 26th 2016
Genre(s): M/M Contemporary Mystery/Suspense Romance
Page Count: 164 pages
Reviewed by: Belen
Heat Level: 4 flames out of 5
Rating: 4.8 stars out of 5

Blurb:
Maverick trauma surgeon Ashton "Snow" Frost keeps the world at a distance, relying only on his three closest friends to keep him connected. But when a ghost from their past returns to Cincinnati, Snow stands to lose everyone he loves. Framed for murder and reeling from attacks on his friends, Snow is pushed to his breaking point.

Jude Torres won't let the doc shatter. The paramedic has been attracted to the doctor since he first laid eyes on him at the hospital, even if the arrogant, solitary man doesn't fit into any of his plans. One hot, reckless kiss shows that Snow isn't who he appears to be. And one night together will never be enough. Jude will fight for the doc.

Fight to keep him whole. Fight to keep him safe. Fight to simply keep him.

You know you're reading a good book when you get really ticked off every time someone, or life, interrupts your reading.
I have been anticipating this book ever since I put down the first book in this series, Shiver. So I was so happy and relieved that I loved just about everything in this story – the characters, the relationships, the romance, the suspense…it all clicked for me.
The sophomore story in the series continues to center around the unbreakable bonds between Lucas Vallois, Ashton "Snow" Frost, Ian Pierce, and Rowan "Rowe" Ward. The mystery, romance…everything else comes secondary to the fellowship and brotherhood of these four men. And they are tested this time around. Oh, yes. They are tested.

This is an intriguing and engrossing story with likable characters, super hot smoking sex, and exciting suspense. Speaking of great characters, I absolutely loved and adored Jude Torres. He was so perfect for Snow…and their scenes together are SCORCHING!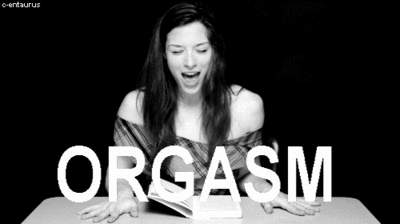 Another thing I love about this series? The women side characters are wonderful rather than caricatures of bitch or witch. I love when a M/M story includes consistently great women characters!

This ticked off almost every box I have for a great suspense/romance… I would absolutely HIGHLY RECOMMEND and can hardly wait for Torch, book three of the series to be released!

 Amazon Global Author Link GoodReads More Reviews

Advance Review Copy
Galley copy of provided by
the authors
in exchange of an honest review.