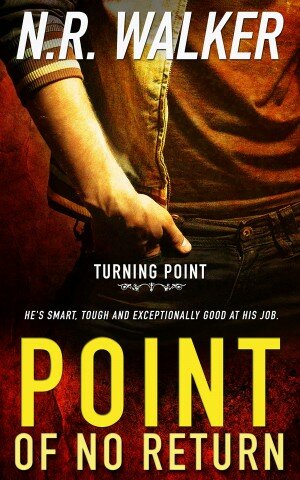 Title: Point of No Return (Turning Point #1)
Author: N.R. Walker
Publisher: Pride Publications
Release Date: August 18, 2012
Edition: Third Edition
Genre(s): Hurt/Healing/Comfort/Contemporary
Page Count: 231
Reviewed by: Gigi
Heat Level: 5 flames out of 5
Rating: 5+ stars out of 5
Blurb:


Matthew Elliot is one of LA's best detectives. He's been labelled the golden boy of the Fab Four; a team of four detectives who've closed down drug-rings all over the city. He's smart, tough and exceptionally good at his job.

He's also a closeted gay man.

Enter Kira Takeo Franco, the new boxing coach at the gym. Matthew can't deny his immediate attraction to the man his fellow cops know as Frankie. But in allowing himself to fall in love with a man known to his colleagues, Matthew risks outing them both. Matt and Kira work to keep their relationship and private lives hidden from Matt's very public life, fearing it would be detrimental to their careers.

But it's not the other cops who Matthew should be worried about finding out his deepest, darkest secret… it's the bad guys.

Review written by Gigi and posted to GoodReads on November 28, 2012. Since that first review, I have read this book a total of 4 times.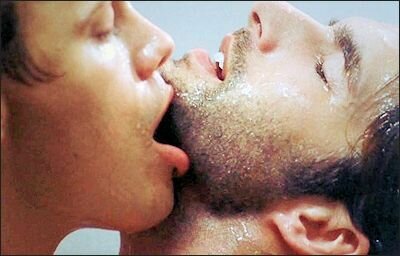 This fantastic M/M book has officially turned my "top 10" book list into a "Fuck yeah 5+ stars" list. I can't keep it to 10 anymore! This one is added because I FUCKING LOVED IT! I did not want it to end. Matt and Kira were the sweetest couple, totally believable and I instantly feel in love with them. The sex scenes were hot without losing the romance and the angst was off-the-charts. The ending had me in tears of joy. There was absolutely nothing I did not like about this book. I have already re-read 3 main parts of the book this afternoon.
Good grief, if you like cops, sexy boxers, angst, M/M romance and hot sex, READ THIS NOW. I can't recommend it highly enough.
The Turning Point Series

 Author Link GoodReads More Author Reviews
Turning Point Edition Covers