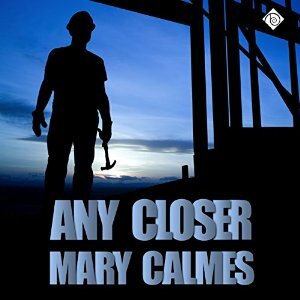 Title: Any Closer
Author: Mary Calmes and Greg Tremblay
Publisher: Dreamspinner Press LLC
Release Date: January 18th 2016
Genre(s): M/M Contemporary Romance
Length: 1 hr and 51 mins
Reviewed by: Belen
Heat Level: 2 flames out of 5
Rating: 4.5 stars out of 5
Blurb:

Charlie Ryder has a colorful past, painful memories, and an embarrassing secret. After three years working for Leo Foster's construction company, Charlie's worst fears are realized, and Leo finds out what Charlie has worked so hard to hide. When Leo meets the revelation with absolute love and acceptance, Leo has to trust that Charlie's love isn't just gratitude, and Charlie has to learn to trust again, period. It's going to take a lot of work for these two men to get any closer.

Talk about timing…I literally just re-read this story three days before it suddenly appeared in my Audible feed. Which meant I wasn't exactly chomping at the bit to download it…until I saw who is narrating: Greg Tremblay. Ding, ding, ding! Instant download!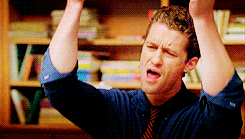 This short novella is entertainingly narrated by Greg Tremblay (naturally) who subtly brings out the nuances of this hurt/comfort story. This is one of Calmes' darker premise stories and I eat it up with a spoon every time. Leo is a lovable grump, and Charlie is obviously (to everyone but Leo) head over heels for Leo.
"I've been here, living in your world, for the past three years. I've seen you mad and happy and hurt and… I've seen it all, but never once, in all that time, have I seen what you look like when you're in love. I wanna see that."
My only complaint, which is always the same with Calmes' novellas – I WANT MORE! I really like Leo and Charlie and want more of their story.
All in all the story is really enjoyable and Tremblay's narration is wonderful.
Recommended!

Buy Link Author Link GoodReads More Author Reviews