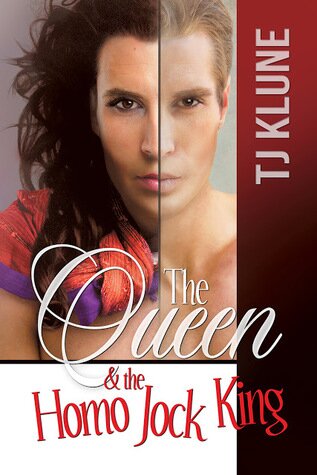 Title: The Queen & the Homo Jock King (Tell Me It's Real #2)
Author: T.J. Klune
Publisher: Dreamspinner Press
Release Date: February 29th 2016
Genre(s): M/M Contemporary Romance
Page Count: 350 pages
Reviewed by: Belen
Heat Level: 3 flames out of 5
Rating: 4.5 stars out of 5
Blurb:
Do you believe in love at first sight?

Sanford Stewart sure doesn't. In fact, he pretty much believes in the exact opposite, thanks to the Homo Jock King. It seems Darren Mayne lives for nothing more than to create chaos in Sandy's perfectly ordered life, just for the hell of it. Sandy despises him, and nothing will ever change his mind.

Or so he tells himself.

It's not until the owner of Jack It—the club where Sandy performs as drag queen Helena Handbasket—comes to him with a desperate proposition that Sandy realizes he might have to put his feelings about Darren aside. Because Jack It will close unless someone can convince Andrew Taylor, the mayor of Tucson, to keep it open.

Someone like Darren, the mayor's illegitimate son.

The foolproof plan is this: seduce Darren and push him to convince his father to renew Jack It's contract with the city.

Simple, right?

Wrong.

I have expectations of a T.J. Klune novel. It must be funny, it should have some emotions tucked into it too, and above all, it should be written so I can devour it quickly thoroughly enjoying every turn of the page.
This had the potential to go either really wrong or really right. Luckily, my faith in T.J. Klune remains unblemished, because this was totally right.
I love the humor, the feels (though I was a little surprised I didn't get hit with wookie cry face), and the way Klune handles bringing back some of my favorite characters.
Sandy is, of course, fierce and divine and hot mess and wonderful.
I felt something like fire bloom within me. It was strength and passion and the urge to become something more than what I already was.
It was another moment.
She'd given it to me, whether she knew it or not.
And I was going to run with it as fast as I could.
It felt good, having the decision made.
"I'm going to be a fucking drag queen," I said in awe.
"Oh sweat balls," Paul sighed.
Paul and Vince, Matty and Larry Auster, Nana…they're all back and in rare form. Some of the text conversations and interactions in this story…so, freaking, funny.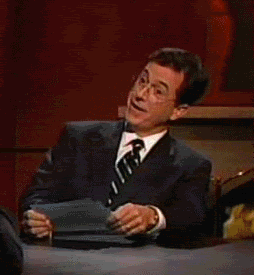 There's some miscommunication, which drives me up a wall, but it works here for the most part and shows how well it's written that I didn't want to chuck my Kindle through a window. I especially loved how Sandy handles the whole seduction of Darren Mayne, Homo Jock King. It's brilliant, and funny, and had me snort laughing until it was hard to breathe.
In the end, the whole thing is deliciously well done, and if you are a fan of Tell Me It's Real you will not be disappointed in this.
"I remember," he said as he began to wipe away Helena, "the first time I saw you."
I did too, something seared into my memory, but it wasn't about me, right then.
"You were this… fierce thing," he said, moving the wipe to my left eye, pressing carefully to the eyelid. "Tall and gorgeous and fucking bitchy as all hell." He set the wipe down behind me and then pulled out another. He started in on the other eye. "And I didn't think I'd ever seen anything as amazing as you before."
My throat clicked audibly as I wondered where this was leading to. Because he was talking about Helena, not me.
"You were with Paul," he continued. "Though I didn't know who he was at the time. All I wanted to do was find out who you were."
He finished with my eyes and used another wipe on my cheeks. My lips, though, there wasn't much lipstick left.
He didn't say much more until he'd finished. By the time he sat back, my skin felt raw and my heart was tripping all over itself in my chest.
"And then you disappeared," he said. "But you came back. As her."
I froze.
He sighed and took my hands in his. "You were Sandy when I first saw you," he said, squeezing my fingers. "You were Helena when I saw you again."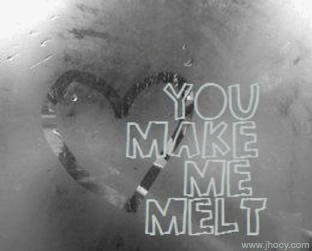 Highly Recommended!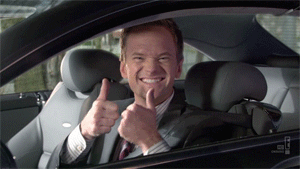 Amazon Global Author Link GoodReads More Author Reviews

Advanced Review Copy
Galley copy of provided by in exchange of an honest review.