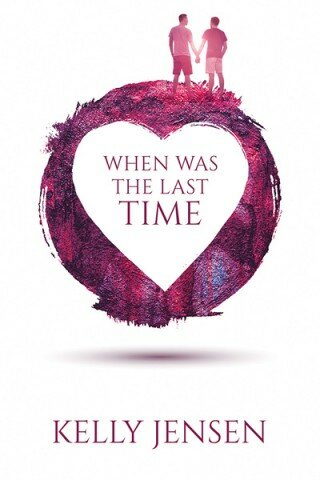 Title: When Was the Last Time
Author: Kelly Jensen
Publisher: Dreamspinner Press
Release Date: February 12th 2016
Genre(s): M/M Contemporary Roman
Page Count: 42 pages
Reviewed by: Belen
Heat Level: 3 flames out of 5
Rating: 4.1 stars out of 5
Blurb:
Paul Summerfield is stunned by the gentle reminder it has been over a year since he and his partner, Evan Akkerman, have made love. He vows to take Evan out for Valentine's Day. Dinner and sex. Lots of sex. There's only one catch—he's supposed to be in San Francisco that week cataloging the art collection of an important new client. No problem, he'll just change his schedule and cut his trip short by a day.

In San Francisco, Paul struggles with regrets and the fear his love is slipping away from him. Every call to Evan seems only to prove the distance between them is increasing. All this, and a key piece of his client's catalog is caught up in customs. To keep their Valentine's date, Paul will have to choose between the career he's built over fifteen years and the man he's loved for just as long.

When his partner of fifteen years gently reminds Paul that it's been a year since they've made love – it's the wake-up call Paul needs to make sure Evan knows how much he really does love him.
"Has it really been that long?"
Evan reached for the hand Paul had resting on the table. Tracking the movement, Paul saw hesitancy in the gesture. Sadness welled up from his gut to wrap around his heart. When had Evan become afraid to touch him? No, that wasn't the right question. When had they stopped backing each other into walls, through doors, and onto beds, taking what they wanted? Romance be damned, when had they stopped fucking?
I thought this was a sweet, realistic romance that shows us just how easy it is to forget the most important things in our life, even when they sleep next to us at night.
"…I take you for granted. I know I do. I live in this dream world where all I have to do is chase down the next collection, live in the history of each piece, and then walk out of my den to find my dinner cooked and my laundry folded, the lawn mowed and, God, Evan, I don't know what I'd do without you."
This is a sexy, short novella with a sweet HEA. Recommended.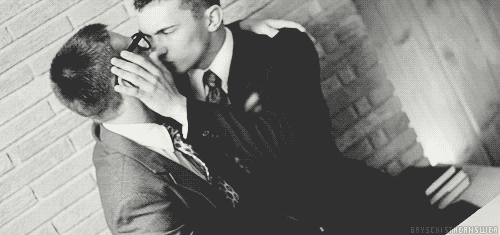 Amazon Global Author Link GoodReads More Author Reviews

Advanced Review Copy
Galley copy of provided by in exchange of an honest review.