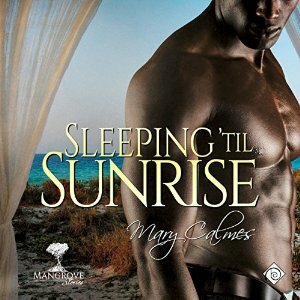 Title: Sleeping 'til Sunrise (Mangrove Stories #5)
Author: Mary Calmes and Greg Tremblay (Narrator)
Publisher: Dreamspinner Press LLC
Release Date: January 26th 2016
Genre(s): M/M Contemporary Romance
Length: 2 hrs and 12 mins
Reviewed by: Belen
Heat Level: 3 flames out of 5
Rating: 4.25 stars out of 5

Blurb:
Everyone in Mangrove, Florida, knows Fire Chief Essien Dodd is a saint. He took care of his ex-wife until she died, is raising his teenage daughter alone, and is the kind of man who pulls kittens from trees. All in all, the man's a catch. But Roark Hammond has sworn off getting involved with a man who's been hurt before because he can't guarantee he won't hurt his prospective love again. If only he could get Essien out of his mind long enough to focus on anyone, or anything, else.

Strong emotions are in play. Essien is lonely but determined to focus on Ivy; Ivy wants her father to have a new life so much that, to his horror, she's trying to find him a man; and Roark is so scared of the present and past, he won't allow himself to commit. To have any chance of sleeping 'til sunrise and greeting each new day together, Essien and Roark will have to rethink how they're living their lives and focus on what's most important.


Greg Tremblay could read me the phone book and I'd probably enjoy it. So…you know, what I'm saying is I might not be an impartial critic. That being said, it's not a surprise that, once again, Greg Tremblay does a wonderful job with the narration.
This short novella is the final installment in Calmes' Mangrove series and focuses on the relationship between Fire Chief Essien Dodd and Pediatrician, Roark Hammond. This is a classic kind of Calmes with great dialogue, delicious heat and sexy times, and a breakneck romantic pace. I thoroughly enjoyed the narration and thought it flows really smoothly.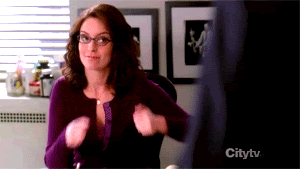 What can I say? Calmes is my crack and I'm willingly addicted.
Recommended!

Buy Link Amazon Global Author Link GoodReads More Author Reviews

Review Copy
Audio copy of provided by in exchange of an honest review.