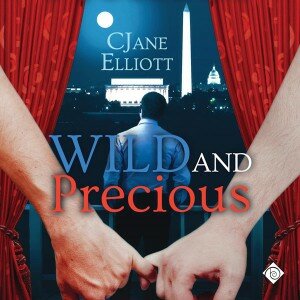 Title: Wild and Precious (Wild and Precious #1)
Author: CJane Elliott and K.C. Kelly (Narrator)
Publisher: Dreamspinner Press LLC
Release Date: February 4th 2016
Genre(s): M/M Contemporary Romance
Length: 2 hrs and 34 mins
Reviewed by: Belen
Heat Level: 2 flames out of 5
Rating: 2.75 stars out of 5
Blurb:
Aspiring writer Brent Granger has good friends and a great job at an arts magazine in DC, but he's batting zero in the arena of love. Brent begins to get a clue why things aren't working with women from his strong attraction to his gorgeous, gay, and already attached boss, Graham Stoneford. When he sees a personal ad from a man that quotes his favorite poet, Brent decides to do something wild and answer.

Enter Cody Bellstrom, easygoing bisexual musician, who is happy to initiate Brent in the ways of gay sex. Brent now has a new problem: he realizes he's gay and no one in his life knows it. Cody tires of hiding their relationship, but Brent finds it challenging to come out to family, friends, and especially to Graham. In the end, Brent must confront the truth of where—and with whom—his heart lies.


Once again, K.C. Kelly brings life to the characters. I love his drawl, tempo, cadence, and character voices. Honestly, the best thing about this story for me was the narration.
As for the story itself, if I needed to use one word to describe my feelings at the end of this it would be "disappointed".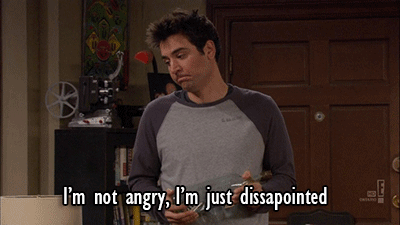 Told from the POV of Both Brent and Cody, the bottom line is I didn't like Brent. In fact, I actively disliked him and his callous, careless treatment of Cody. The story is all tell, no show, with whole chunks of time missing from the story, including most of their relationship. However, the worst part to me, is the way the romance in the story is handled. I don't want to give it away and ruin anyone else's good time, but see my spoiler below if you want more details.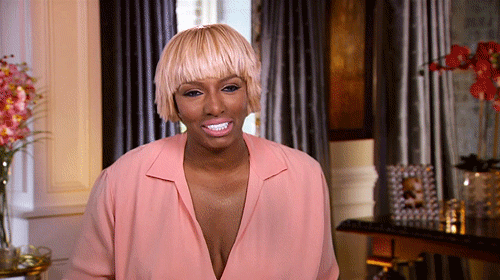 Here are my notes:
Spoiler

* All tell, no show. I want to read about their romance!
* Sex (with exception of one hand job and one blow job) and relationship are off page. Brent is described at having learned and become very adept at gay sex, but there's no showing any of that. No good sexy times. I'm sad.
* Brent keeping Cody a secret is making me mad. They've been seeing each other for months but Brent hasn't told anyone about him? For shame, sir!
* Why is Brent spending so much time with his boss, Graham? Seriously, that's a lot of dinners and occasions out. Where's Graham's boyfriend?
* Brent treat Cody so flippantly, callously, and carelessly. I feel so badly for Cody. Leave him, Cody! You deserve more!
* Brent hadn't realized Cody cared so much? WTF? Are you serious? Douche bag.
* "I should have thought how this was for you." You think? Jerk!
* Why does this keep time jumping? First it's a month later, than four, then it's Thanksgiving, suddenly it's Christmas. I want some details, damnit!
* Brent's a shitty boyfriend.
* Brent is supposed to be a poet and fabulous writer. Why doesn't he ever have words? He has such trouble expressing himself.
* Wait, now he's breaking up with Cody? I thought this was a romance?
* Wait – BRENT ENDS UP WITH GRAHAM? Huh? Why did I get Cody's POV and their relationship at all then?
Though what's written is written well, and the characters were well thought out and really did seem "real" to me, which is I guess why I do feel so disappointed. I thought I was getting a different kind of romance story than what I got. However, I will definitely put Cody's story (There You Are) on my TBR, as I loved his character.

Buy Link Amazon Global Author Link GoodReads More Author Reviews

Review Copy
Audio copy of provided by in exchange of an honest review.