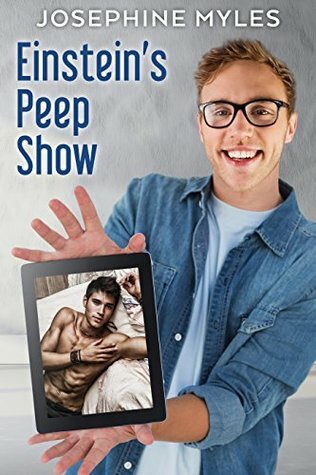 Title: Einstein's Peep Show
Author: Josephine Myles
Publisher: self-published
Release Date: February 23, 2016
Genre(s): Contemporary
Page Count: 90
Reviewed by: Renée
Heat Level:  3 flames out of 5
Rating:  3 stars out of 5
Blurb:
Nerdy by day, naughty by night!

Nathan Wright has a secret life. During the day he's a dedicated student, working hard for his maths degree. But times are tough, and in order to make ends meet by night he becomes "Einstein", wooing punters with his online solo sex show. Still wounded by his last dysfunctional relationship, Nathan's happy being single. But when his highest tipping client demands it, Einstein has to overcome his social awkwardness to rope in some extra help.

Party boy Rory Jones has never given his geeky neighbour a second glance, but he's not one to turn down the offer of a free blow job, even when Nathan tells him it's going online. Once on camera, Rory discovers his exhibitionist streak and the two of them are so hot together, the one-off becomes a regular gig.

But being neighbours with benefits isn't without its challenges. Nathan's client keeps wanting more, and he finds himself pushed into a role he's not prepared for. Meanwhile Rory's growing affection leaves him worried his ultra-rational lover won't ever be able to share his emotions. If he and Nathan can't find something more than great sex in common, they'll be left with the square root of absolute zero.
Josephine Myles is relatively fresh for me. I think I've read one other by her. This read was entertaining to say the least.
What would you do if your geeky-but-cute-in-his-own-way neighbor knocked on your door and asked how many inches you were packing? Because he needs to perform fellatio on someone in the next 10 minutes on camera. WHAAAAAAT???????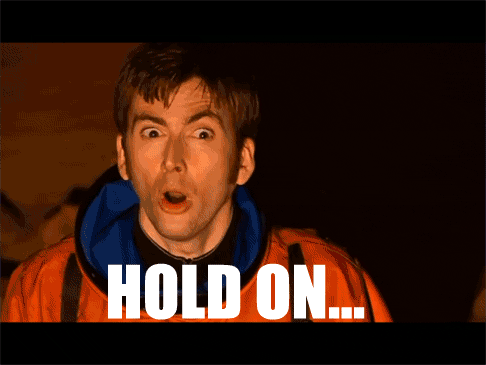 Rory really hears this come out of Nathan's mouth. And he's single….and well, who turns down a NSA blowjob? Not Rory.
Nathan is putting himself through grad school by performing lone sexual acts on camera for money. Until a high-paying client wants someone in the room with Nathan. Enter the closest person Nathan can find who he wouldn't exactly mind sexing up.
Nathan is…..odd. He has a literal mind…… literally. He thinks and acts like all my medical textbooks describe Asperger's. It's never mentioned with a label. He's just got a really interesting way of thinking. Picture Sheldon from the Big Bang Theory, but nicer. And British.
The best part of the book was the fake porn talk that Rory and Nathan engage in as they continue to perform acts on camera. It's like a race to see who can come up with the most awful, hilarious one-liners.
Where this book fell shy for me was the instalove. I just didn't feel a natural progression of a relationship. I was told of Rory's feelings and Nathan's feelings, but I never got the connection.
If you're looking for a funny, feel good, short story, you'll enjoy this. It's just not that deep. Surface entertainment is there though.

 Amazon Global Author Link GoodReads More Author Reviews

Advanced Review Copy
Galley copy of provided by
the author
in exchange of an honest review.