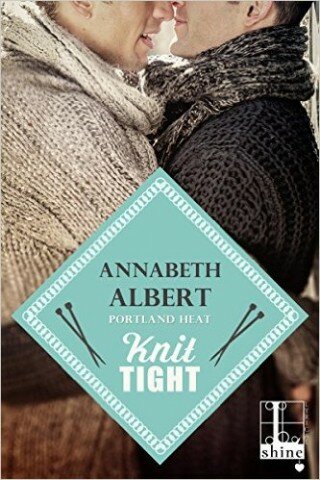 Title: Knit Tight (Portland Heat #4)
Author: Annabeth Albert
Publisher: Lyrical Shine
Release Date: April 12th 2016
Genre(s): M/M Contemporary Romance
Page Count: 112 pages
Reviewed by: Belen
Heat Level: 3 flames out of 5
Rating: 3.5 stars out of 5
Blurb:
It's no secret that Portland, Oregon, has some of best restaurants, shops, and cafés in the country. But it's the hard-working men who serve it all up that keep us coming back for more…

One of Portland's hottest young baristas, Brady is famous for his java-topping flair, turning a regular cup of joe into a work of art. Every Wednesday—aka "Knit Night"—hordes of women and their needles descend on the coffeehouse, and Brady's feeling the heat. Into the fray walks a tall, dark, and distractingly handsome stranger from New York. His name is Evren, and he's the sexy nephew of Brady's sweetest customer, the owner of the yarn shop down the street. He's also got a killer smile, confident air, and masculine charm that's tying Brady's stomach in knots. The smitten barista can't wait to see him at the next week's gathering. But when he tries to ask Evren out, his plans unravel faster than an unfinished edge. If Brady hopes to warm up more than Evren's coffee, he'll have to find a way to untangle their feelings, get out of the friend zone, and form a close-knit bond that's bound to last a lifetime…

A sweet, uncomplicated romance with some deeper tones, while this yarn isn't a yawn by any means…it's quite quiet in its tone.
Brady is only twenty three but already learning to live with the devastating loss of his parents in an accident while raising his four younger siblings.
Evren is twenty eight and has moved back to Portland in order to care for his beloved aunt who helped raise him as she battles pancreatic cancer.
The two meet, and though there is an initial attraction on both sides, Brady is dealing with being a parental figure to three small children and one teenager, and Ev not only has issues with Brady's bisexuality, he also has some hangups/kinks about sex (he prefers clothes on, no mess, and no anal) that Brady has to compromise on.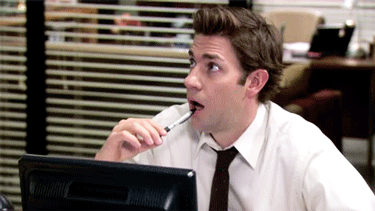 Brady and Ev agree to become friends, but eventually their attraction grows and they finally come together and build a relationship.
Bottom line: While it's not my favorite in the series, this was a sweet, low angst, friends to lovers romance with some nice hurt/comfort and kinky sexy times.
Portland Heat Series