Taylor Fitzgerald – The Billionaire's Gay Son
Age:
Turning 25
Height:
6'1"
Build:
Athletic and lean
Hair:
Golden blond
Sexuality:
gay
Family:
A conniving, developer father; his mother and grandfather are dead
Profession:
Works as an executive in his billionaire father's real estate development business; uses his money and time to build youth centers for gay kids.
Expectation:
To inherit $50 million from his grandfather's estate upon turning 25
Crisis:
Discovers that a footnote in the will stipulates that he must be married to a wife in a love match by his birthday in order to receive the inheritance – he turns 25 at midnight!
Best friends:
Harry and Christopher aka Coco, a famous San Francisco drag queen
Loves:
His commitment to his youth centers – and the Las Vegas hotel maid Ally May, who appears to be a women, which freaks him out, but is actually Allesandro Macias, the son of a Brazilian hotel magnate who is escaping his father and the plans to marry him off.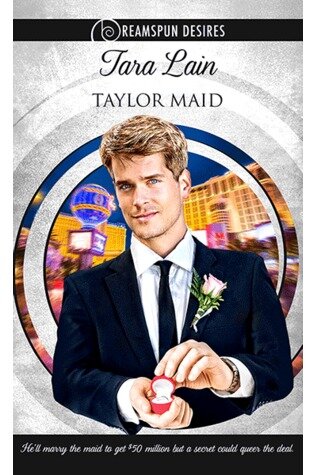 Title: Taylor Maid (Dreamspun Desires)
Author: Tara Lain
Publisher: Dreamspinner Press
Release Date: March 1, 2016
Genre(s): Contemporary Romance
Page Count: 218
Reviewed by: Minnie
Blurb:

He'll marry the maid to get $50 million but a secret could queer the deal.

Taylor Fitzgerald needs a last-minute bride.

On the eve of his twenty-fifth birthday, the billionaire's son discovers that despite being gay, he must marry a woman before midnight or lose a fifty-million-dollar inheritance. So he hightails it to Las Vegas… where he meets the beautiful maid Ally May.

There's just one rather significant problem: Ally is actually Alessandro Macias, son of a tough Brazilian hotel magnate. But if Ally keeps pretending to be a girl for a little while longer, is there a chance they might discover this marriage is tailor-made?
Author Site  GoodReads Author Blog
Tara's Bio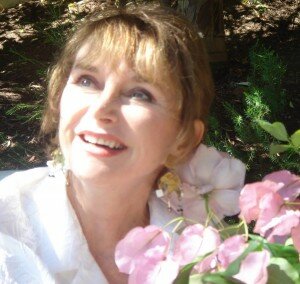 Tara Lain writes the Beautiful Boys of Romance in LGBT erotic romance novels that star her unique, charismatic heroes. Her first novel was published in January of 2011 and she's now somewhere around book 23. Her best­selling novels have garnered awards for Best Series, Best Contemporary Romance, Best Ménage, Best LGBT Romance, Best Gay Characters, and Tara has been named Best Writer of the Year in the LRC Awards. In her other job, Tara owns an advertising and public relations firm. She often does workshops on both author promotion and writing craft. She lives with her soul­mate husband and her soul­mate dog in Laguna Beach, California, a pretty seaside town where she sets a lot of her books. Passionate about diversity, justice, and new experiences, Tara says on her tombstone it will say "Yes"