Belen's Review Gigi's Review Avon Gale Guest Post
  Amazon Global Author Link GoodReads More Reviews

Title: Power Play (Scoring Chances #3)
Author: Avon Gale
Publisher: Dreamspinner Press
Release Date: May 9, 2016
Genre(s): Contemporary/Hockey
Page Count: 201 pages
Reviewed by: Gigi and Belen
Blurb:

A freak accident during the Stanley Cup Playoffs put an end to Max Ashford's hockey career. Despite everything, Max gets back into the game he loves—only this time, behind the bench as an assistant coach of the Spartanburg Spitfires, the worst team in the entire league. But nothing prepares him for the shock when he learns the new head coach is Misha Samarin, the man who caused Max's accident.

After spending guilt-ridden years for his part in Max's accident, Russian native Misha Samarin has no idea what to do when he's confronted with Max's presence. Max's optimism plays havoc with Misha's equilibrium—as does the fierce attraction that springs up between them.

Not only must they navigate Misha's remorse and a past he's spent a lifetime to forget, but also a sleazy GM determined to use their history as a marketing hook. But when an unwelcome visitor targets the team, Misha revisits his darkest days, which might cost him and Max the beginning they've worked so hard to build.
Excerpt
"I'd never watched this, you know."
"The YouTube video?" Misha had seen that too. It was filed with angry commenters yelling that he should be deported back to Russia.
"The hit."
Misha blinked. "You've seen the commercial, though. Yes?"
"Yeah, I wish I could say I haven't seen that. But I meant, I didn't watch this until a few months ago. They played that game on the NHL channel, so I watched it."
It never occurred to Misha that Max wouldn't have seen it, but then he remembered that Max was the hero, not the villain of the story. Misha watched the hit play out on the screen. What must that feel like, to watch the moment it all ended? When Max hit the ice, did he know that game was his last? Did Misha know it was his? How had he felt? He couldn't remember.
The scene switched to the replay. Misha watched dispassionately, retreated into the blinding pain of his migraine, and told himself that it was all right to suffer, that he should, that he deserved it.
Max paused the video. "Look. See what I have there?"
Misha blinked. He had not expected questions. "I—what?"
"The puck, Misha. The puck. Your hit wasn't late."
Oh. "Yes. I know."
Max stared at him. On the television screen, their younger selves were suspended at the moment everything changed.
Scoring Chances Series
About Avon
Avon Gale wrote her first story at the age of seven, about a "Space Hat" hanging on a rack and waiting for that special person to come along and purchase it — even if it was a bit weirder than the other, more normal hats. Like all of Avon's characters, the space hat did get its happily ever after — though she's pretty sure it was with a unicorn. She likes to think her vocabulary has improved since then, but the theme of quirky people waiting for their perfect match is still one of her favorites.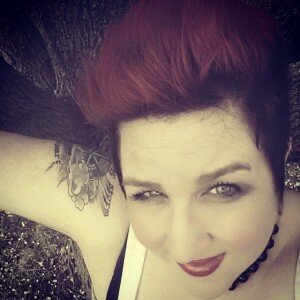 Avon grew up in the southern United States, and now lives with her very patient husband in a liberal midwestern college town. By day, Avon is a hair stylist who loves her job, her clients, and the opportunity to spend her time being creative and making people happy and look fabulous.
When she's not writing, she's either doing some kind of craft project that makes a huge mess, reading, watching horror movies, listening to music or yelling at her favorite hockey team to get it together, already. Avon is always up for a road trip, adores Kentucky bourbon, thinks nothing is as stress relieving as a good rock concert and will never say no to candy.
At one point, Avon was the mayor of both Jazzercise and Lollicup on Foursquare. This tells you basically all you need to know about her as a person.
 Website Newsletter GoodReads Blog More Reviews