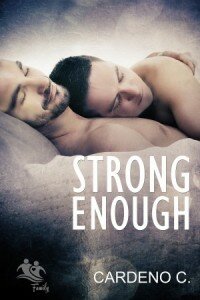 Title: Strong Enough (Family #2)
Author: Cardeno C.
Publisher: The Romance Authors
Release Date: October 13th 2015 (2nd Edition)
Genre(s): M/M Contemporary Romance
Word Count: 61,177
Reviewed by: Belen
Heat Level: 4 flames out of 5
Rating: 5 stars out of 5

Blurb:
A Book in the Family Collection
When a casual hookup turns into the potential for love, staid Spencer realizes he wants to build a life with vibrant Emilio.

When twenty-two-year-old Emilio Sanchez sees handsome Spencer Derdinger walking by his construction site, Emilio makes it his goal to seduce the shy professor. Getting Spencer into bed isn't difficult, but Emilio soon learns that earning the trust of a man deeply hurt will take time and patience. With a prize like brilliant, sweet Spencer on the line, Emilio decides he is strong enough to face the challenge.

Spencer is surprised when he's approached by the gorgeous construction worker he's admired from the safety of his office window. Acting spontaneously for the first time in his thirty-eight years, Spencer takes Emilio home. When the casual hookup turns into the potential for love, Spencer realizes that if he wants to build a life with Emilio, he'll need to be strong enough to slay his personal demons and learn to trust again.

I ADORE this story and cannot help but fangirl and squee all over this!
Spencer Derdinger, a thirty-eight year old applied mathematics professor has been scoping out a hot, young construction worker working outside his office window for the last two weeks. He's the ultimate fantasy guy and Spencer has no trouble fantasizing. This is the first man who's really caught his attention since his not-so-amicable breakup with his douche-bag extraordinaire ex-boyfriend. Spencer watches the younger man, but doesn't think he, a quiet, smaller, older man, would ever stand a chance with this god-like creature. Little does he know that twenty-two year old Emilio Sanchez has been fantasizing right back at him.
Emilio first saw Spencer two weeks before when he answered his older brother's call to look at the electrical panel in the building addition their family's construction company was working on. When he saw the smaller man with his gorgeous golden flecked brown eyes he knew he had to get to know the shy, charming stranger. So he found reasons to stick around the job site just hoping he'd get a chance to meet him.
When fate allows the two to finally properly meet, Emilio doesn't waste any time getting Spencer to invite him home. Spencer is shocked and awed by how his body is responding to Emilio and Emilio just wants more of this sweet, shy man. For Emilio it was love at first sight and he is determined to make sure Spencer becomes his. Once they get to Spencer's historic 1934 home, Emilio comes up with a plan. After a scorching hot interlude together Emilio knows two things: One he was right and Spencer is the man for him, and two – someone once hurt his sweet man badly, and he just wants to erase all the bad memories from this perfect-for-him guy.
"Fuck," Emilio groaned. "You look at me like that and I want to take you back to bed." He moved one hand up Spencer's arm, causing Spencer to tremble and lean closer to him. "Ever since I saw you at the university that first time, all buttoned up and shy, I couldn't stop wondering what you'd be like when I got you alone." He squeezed Spencer's shoulder and then dragged that big hand up Spencer's neck to his cheek. Reflexively, Spencer turned into Emilio's palm and nuzzled it. "You're even better than I imagined. So sensual and sweet, on top of being crazy smart." He shook his head in apparent disbelief. "How did I get this lucky?"
Spencer had been asking himself the very same question.
Emilio bent down and licked his earlobe. "Tell me you don't have plans this weekend," he said, his voice low. "Tell me we can spend the next two days trying to figure out how many times we can get off before we pass out."
"Jesus," Spencer gasped.
"Say I can stay, cariño."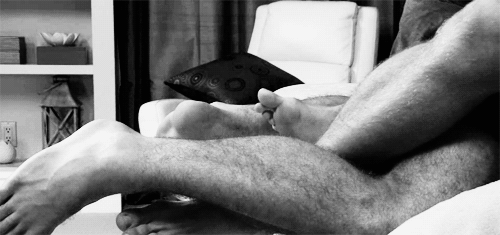 Eventually, Emilio lays out his plan for Spencer: in exchange for room and board, and in order to give their burgeoning relationship a chance, Emilio will move in and work on the house.
Emilio took in a deep breath and tightened his grip on Spencer before putting the next part of his pitch on the table. "And instead of paying cash, we can work a trade. You let me move in here, feed me more of those great meals, and I'll cover the labor."
It takes some convincing. Not only that Emilio is serious about working on the house, but that he's ultimately far more serious about being with Spencer. Slowly but surely, Emilio breaks down all Spencer's walls and they learn how to be a couple together.
This is insta-love brilliantly done…a kind of fairy-tale you hope desperately comes true. Cardeno is the Goldilocks of romance – always managing to strike the perfect pitch between "too little" and "too much" and always making it "just right".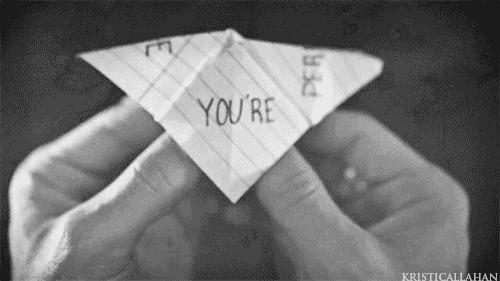 Bottom Line: This is super sweet, charming, gloriously hot and sexy and fabulously entertaining.
HIGHLY RECOMMENDED!!
Note: All stories in the Family Collection may be read as stand-alones.

 Author Link GoodReads

Review Copy
Copy generously provided by
the author
in exchange for an honest review.