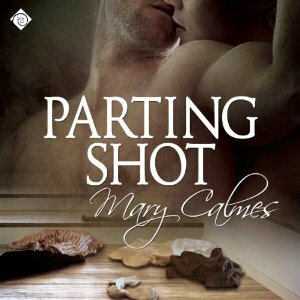 Title: Parting Shot (A Matter of Time #7)
Author: Mary Calmes and Tristan James (Narrator)
Publisher: Dreamspinner Press LLC
Release Date: March 7th 2014
Genre(s): M/M Contemporary Romance
Length: 8 hrs and 2 mins
Reviewed by: Belen
Heat Level: 4 flames out of 5
Rating: 4.75 stars out of 5

Blurb:
Life has never been easy for Duncan Stiel. His childhood was the stuff of nightmares, and his day job as an undercover police officer forces him to hide his true self and occasionally lands him in the hospital. So when he finally meets the perfect man, it comes as no surprise that everything falls apart around him. What Duncan doesn't expect is that the hardest hurdle to get over before he can make a life with Aaron Sutter is the one inside himself.

Everyone thinks Aaron has it all – looks, money, fame, and success beyond measure. Everyone, that is, except Aaron. At the end of the day, the cameras stop flashing, friends go back to their own lives, company business is handled, and Aaron is always alone. The moment he meets Duncan Stiel, Aaron knows he'll do anything to hold onto the larger-than-life detective. But when he realizes money won't buy him the ultimate happiness, Aaron needs to find the strength to give Duncan something much more important – his heart.


This was actually the first Mary Calmes book I ever read. So I hadn't been introduced to Duncan in , or Aaron in the other books. But I didn't need to be. What I love is this story can easily be read as a standalone without being lost for one moment about the characters or where they came from, and it does it all without losing any of the sexiness or awesomeness of the series.
Truth be told, this is the book that made me fall in love with Mary Calmes and her universe. It's this book that made me addicted to Calmes.
Duncan and Aaron are both so hot and so possessive…but the good kind, you know? When the person who is being possessed wants it just as badly. Otherwise it's just creepy. Here their possession is mutual, lovely, sensual, passionate, and oh-so-right.
"You want promises, but you're scared to ask for them." It was a statement.
"Yes," he cried, and I knew it hurt to answer because it was true.
"Because everybody leaves you," I uttered his fear.
"Yes."
"Not anymore."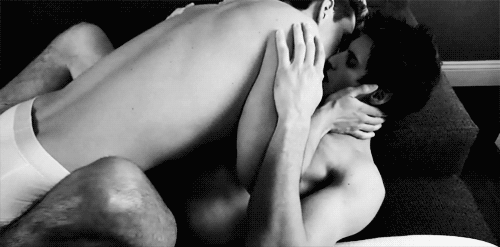 This story has it all, hot sex, humor, emotional moments, action, dangerous moments…it's got it all and it gripped me from the moment I began reading until the very last moment.
I adore Tristan James' narration for this. With the tiny exception of Tristan calling Jory "Yory" a bunch of times and saying the wrong word a couple of times (example: comforted instead of confronted), the narration is really well done. James infuses a lot of emotion and humor into his narrative storytelling and his character voices are great.
I do so love Tristan James's voice; it's like rich chocolate: impossible to stay away from, decadent, and delicious.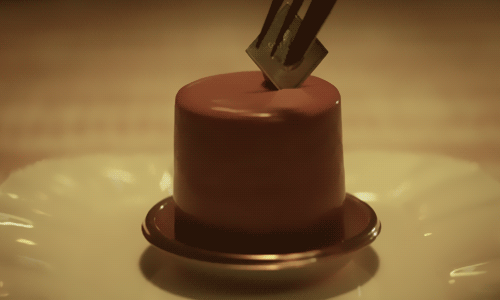 HIGHLY RECOMMENDED!
A Matter of Time Series