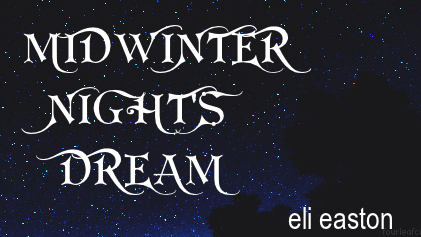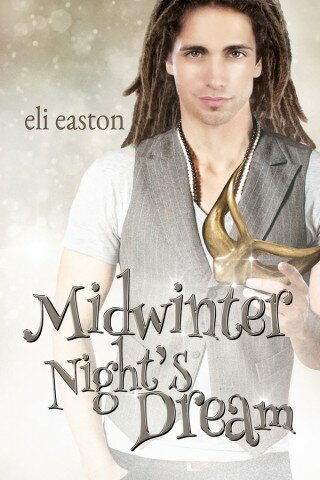 Title: A Miswinter Night's Dream (Unwrapping Hank #2)
Author: Eli Easton
Publisher: Pinkerton Road
Release Date: November 25, 2015
Genre(s): New Adult/Contemporary
Page Count: 122
Blurb:
Micah is the hippest, most chill guy on campus. But when he gets the hottest kiss of his life from a cute guy during a game of 'spin the bottle', Micah's cool turns into a puddle of anxious goo. Sure, Micah's always been a little bi-curious, but he never thought he'd pursue a guy, much less a guy who doesn't seem to be interested in getting caught.

Leo is passionate about two things: gay rights activism and acting. He stays focused and in control, and he never, ever, dates straight guys. When a chance spin of a bottle at a party has him locking lips with Micah Springfield, president of the Delts, dread-headed, serial-dating, straight Micah, Leo is determined to forget about it, no matter how incendiary the sparks or how gorgeous Micah may be.

Leo has bigger problems. His senior project is directing Shakespeare's Midsummer Night's Dream just before the Christmas break. When his venue cancels at the last minute, Micah offers the use of his parent's barn in rural Pennsylvania. Leo's play may be saved, but what about his heart? Between Micah's sweet lips, his family's welcoming arms, and a devious bulldog who is determined to play Puck, Leo may find himself falling under the spell of Christmas magic.
An Interview with Micah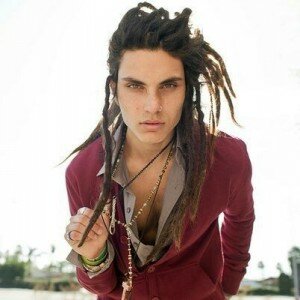 1. So we know Leo can be hyper focused, what do you do, Micah, to help Leo be chill?
We have a lot of sex. 😉 Also, when he gets really tense and worried about an upcoming deadline or audition, it works when I just come up behind him and hold him with my chin on his shoulder. Send him some calming vibes until he relaxes. Touching is always the best medicine.
2. What's a great date night for you guys?
Leo has a number of actors that he follows, so sometimes we'll watch a movie. We like to have our friends around too, like Hank and Sloane and some of Leo's friends. Most weeks we'll gather a group at the Delts house and we'll watch something Leo's picked out, Leo and I cuddling on the couch. We also like to take long walks around campus just the two of us, talking. We can't afford fancy restaurants because we're both students, but for his birthday I took him out to a little Italian place. It was very romantic.
3. Do you guys fight over anything in particular?
I'm pretty mellow, so we don't fight much. But Leo is the jealous type, and he gets ramped up when guys or girls show interest in me. So I have to find a way to reassure him, which usually ends up with a lot of making out. It's not a hardship.
4. Leo, are you looking forward to more holidays at the Sprinfield farm?
I love visiting the farm. It's an amazing place to relax. I can't wait for my first Thanksgiving there–Lilith is a great cook.
Belen's Review Lili's Review Daila's Review
Author Bio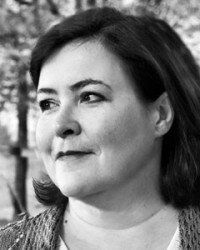 Having been, at various times, and under different names, a minister's daughter, a computer programmer, the author of metaphysical thrillers, an organic farmer and a profound sleeper, Eli is happily embarking on yet another incarnation as a m/m romance author.
As an avid reader of such, she is tinkled pink when an author manages to combine literary merit, vast stores of humor, melting hotness and eye-dabbing sweetness into one story. She promises to strive to achieve most of that most of the time. She currently lives on a farm in Pennsylvania with her husband, three bulldogs, three cows and six chickens. All of them (except for the husband) are female, hence explaining the naked men that have taken up residence in her latest writing.
Eli currently publishes with Dreamspinner Press and has a few self-pubbed titles as well.
She also publishes thrillers under Jane Jensen.