So, there is this absolutely ridiculous TV show on VH-1 called Hit the Floor. Seriously, it has asshole basketball players, backstabbing cheerleaders, ludicrous murder plots and don't even get me starting on the acting.
BUT, this show should be on your radar for two reasons. Reason one is Jude and reason two is Zero.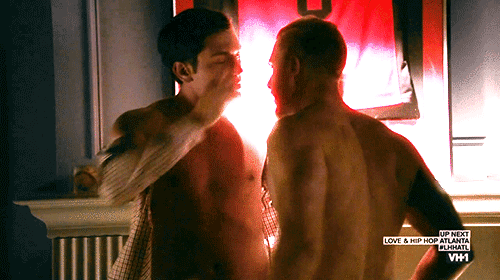 Hit the Floor is coming back for its third season on January 18, 2016 and there are promises of more Jude and Zero. If you'd like to catch up, you can watch the first two seasons on VH-1's official Hit the Floor website or you can skip right to Jude (played by Brent Antonello) and Zero's (played by Adam Senn) story on DailyMotion.
Season 3 Scene
Adam Senn & Brent Antonello