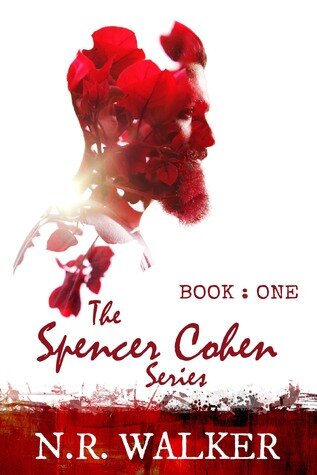 Title: Spencer Cohen
Author: NR Walker
Publisher: BlueHeart Press
Release Date: February 18, 2016
Genre(s): Contemporary
Page Count: 137
Reviewed by: Vallie
Heat Level: 0 flames out of 5
Rating: 5 stars out of 5
Blurb:

Spencer Cohen is the guy who gets answers to relationship questions. Playing the role of the new lover, his job is to make his client's ex realise one of two things: he doesn't want to break up or he really does. Either way, his client gets answers.

The ex would either apologize and beg, or turn and walk. But in the end, Spencer's client won. If he wanted his ex back and got him, it was great. If the guy walked away, then as hard it was for the client, he knew it was over. Regardless of the outcome, Spencer's work was done.

Andrew Landon's ex left him without so much as an explanation. But his sister can't stand to see him miserable, so, much to Andrew's dismay, they hire Spencer to be Andrew's new boyfriend to get the ex back.

For Spencer, it is never personal. Merely a business transaction. No emotions, no strings, no complications.

Yeah right.

Even a blind man could see how this would end.

I am so in love with Spencer!!! I Adored adored adored him and his aussie ways –he really doesn't give a crap when people don't understand the things he says, does he?
NR Walker totally nailed this one. And can I just say, I am on a roll with the pretend boyfriend trope? Spencer's job is to make exes jealous and get couples back together. Andrew is a new client who is hoping to get his fiancé back using Spencer's services. Tada tadaaaaaaaaaa, recipe for success!!!!!!!!!!! The only thing missing from this review is shouty caps.
SO WHAT WAS I SAYING?
Even though the story is told from Spencer's POV, he remains a mystery for the majority of the book. The dude has style, from the suspenders he wears, to the music he listens to, to the hole in the wall type or places he discovers excellent food at. He is an unapologetic flirt who manages to break the ice with Andrew very quickly. Andrew is very hot, very shy, and very insecure. The dude is ridiculously cool but doesn't even know it. He blushes at the ridiculous and mostly inappropriate things Spencer says, but he has these weird moments of boldness that had me rereading the sentence to make sure what was just said actually came from him.
This is a (new)friends-to-lovers perfection. While Spencer is trying to get Andrew's ex to pay attention, Andrew and Spencer grow closer. They spend so much time together, and they are honestly perfect for each other. There is no sex in this book. Not even a make-out session. Be prepared. But let me tell you –the UST was off the freaking charts and the writing was so fresh and light, I personally didn't mind the lack of steam one bit. There are so many emotional moments –as if NR Walker wouldn't find a way to sneak in the angst!
And the resolution is a fuck yeah HFN, leaving so many possibilities in the air for book two –hint hint author please bring the smex.
Highly recommend!

 Amazon Global Author Link GoodReads More Author Reviews

Advanced Review Copy
Galley copy of provided by
N.R. Walker
in exchange of an honest review.