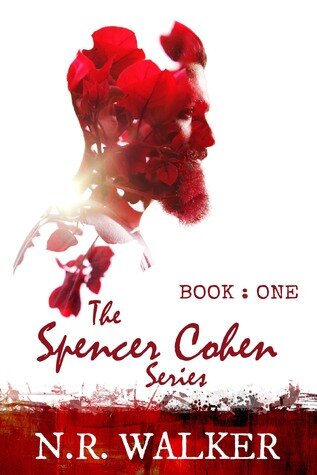 Title:  The Spencer Cohen Series, Book 1 
Author: N.R. Walker
Publisher: BlueHeart Press
Release Date: February 18th 2016
Genre(s): Contemporary Romance
Page Count: 137 pages
Reviewed by: Lily G Blunt
Heat Level: 1 flame out of 5 
Rating: 4.5 stars out of 5 
Blurb::

Spencer Cohen is the guy who gets answers to relationship questions. Playing the role of the new lover, his job is to make his client's ex realise one of two things: he doesn't want to break up or he really does. Either way, his client gets answers.

The ex would either apologize and beg, or turn and walk. But in the end, Spencer's client won. If he wanted his ex back and got him, it was great. If the guy walked away, then as hard it was for the client, he knew it was over. Regardless of the outcome, Spencer's work was done.

Andrew Landon's ex left him without so much as an explanation. But his sister can't stand to see him miserable, so, much to Andrew's dismay, they hire Spencer to be Andrew's new boyfriend to get the ex back.

For Spencer, it is never personal. Merely a business transaction. No emotions, no strings, no complications.

Yeah right.

Even a blind man could see how this would end.

 

This is a fabulous start to what I know will become a very popular series. 
Andrew is the wronged guy whose fiancé up and left him for no obvious reason. Spencer is the professional hired to play the new fake boyfriend with the intention of making the ex jealous in the hope of getting them back together again.
Spencer is trendy and outgoing, while Andrew is preppy and more insular at first. The guys have contrasting looks and personalities, but they mesh together beautifully.
The ex didn't seem to have any redeeming features.  We wonder what Andrew ever saw in Eli in the first place and we are soon willing for Spencer to fail in his mission to reunite the ex-lovers. Spencer himself is torn between succeeding at his job and falling head over heels for Andrew.
Spencer and Andrew hit it off almost straight away and music plays a role in connecting them. They can be true to themselves and tell each other about their favourite things.  Everyone else can see they are good together and that Andrew is so much happier with Spencer than he was with Eli. They happily spend time together and don't talk about Eli. For Spencer, the experience is nothing like his other jobs where he's helping a client get back with his fiancé. There's no sex in the book, but there's lots of lovely feels.
Spencer is a sweetheart, but there are glimpses of tragedy and heartache sprinkled throughout the story.  His past remains mostly a mystery, and we only get a few hints about his family towards the end. And this leads us perfectly into book 2. There's a reason why he moved from Australia to LA.
The pacing of this novella is spot on as always. Nic's writing pulls you in from the start and she portrays her characters superbly. She makes the story easy to follow and you get right up close and personal with the characters and what they're experiencing. The story is a sweet romance with only a little low-level angst.
We are treated to a HFN ending with the guys at the beginning of their relationship, only having shared a kiss or two. There's no cliffhanger as such, but the story definitely leaves you wanting more of these two sexy guys.
The Spencer Cohen Series

 Amazon Global Author Link GoodReads More Author Reviews

Advanced Review Copy
Galley copy of  provided by
the author
 in exchange of an honest review.