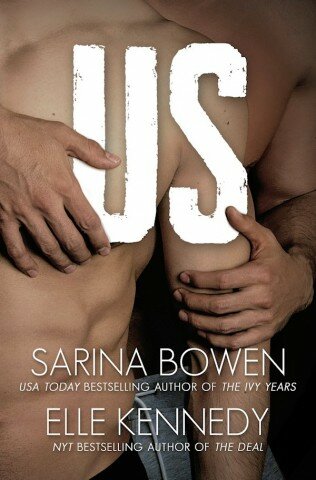 Title: Us (Him, #2)
Author: Sarina Bowen and Elle Kennedy
Publisher: Self Published
Release Date: March 8th, 2016
Genre(s): Contemporary Romance
Page Count: 255
Reviewed by: Lili
Heat Level: 3 stars out of 5
Rating: 2.6 stars out of 5
Blurb:
Can your favorite hockey players finish their first season together undefeated?

Five months in, NHL forward Ryan Wesley is having a record-breaking rookie season. He's living his dream of playing pro hockey and coming home every night to the man he loves–Jamie Canning, his longtime best friend turned boyfriend. There's just one problem: the most important relationship of his life is one he needs to keep hidden, or else face a media storm that will eclipse his success on the ice.

Jamie loves Wes. He really, truly does. But hiding sucks. It's not the life Jamie envisioned for himself, and the strain of keeping their secret is taking its toll. It doesn't help that his new job isn't going as smoothly as he'd hoped, but he knows he can power through it as long as he has Wes. At least apartment 10B is their retreat, where they can always be themselves.

Or can they? When Wes's nosiest teammate moves in upstairs, the threads of their carefully woven lie begin to unravel. With the outside world determined to take its best shot at them, can Wes and Jamie develop major-league relationship skills on the fly?

Warning: contains sexual situations, a vibrating chair, long-distance sexytimes, and proof that hockey players look hot in any shade of green.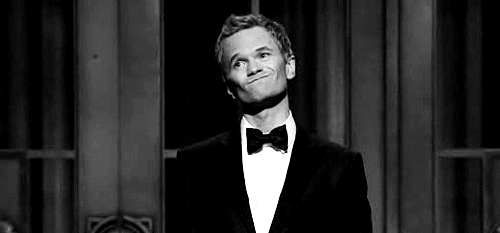 Oh, dear… I had high expectations for this book after thoroughly enjoying the first one, but this one fell flat for me for multiple reasons.
So book two starts shortly after the end of the first one. Jamie is coaching, and Wes is having a fantastic rookie season. All should be great except they have to hide their relationship. To make matters worse Wes's teammate moves into their apartment building and he has no qualms about stopping over at any time uninvited.
Why this didn't work for me:
1. Blake. I'll start off by saying I liked him- I really did- but his dialogue began to grate on my nerves. It felt forced, and the humor it was trying to create was lost on me.

2. Medical emergencies used as a major catalyst for a story. Call me cold hearted but I'm just bored with it being used. It's so cliche, and it just added unnecessary drama. I wish that (view spoiler). The way this played out just kind of bored me.

3. Lack of communication. I LOATHE miscommunication/lack of communication between the two primary characters, and what made it even more infuriating in this case is that it lasted the entire book.

4.

Spoiler

The whole running away thing. It was done in the first book by Wes. It was done in this book except it was Jamie this time. I wish the authors would've come up with something more imaginative than just recycling the same idea they used the first time around.
Don't get me wrong there were some good points, too. Wes & Jamie despite being dumb by not communicating were still as lovable and endearing as in their first book. Their chemistry was on point- there was never any doubt that they loved each other and their texts cracked me up.
I struggled with what to rate this book. My overall satisfaction says 2.5 Stars. I have taken into account that there was skimming, my annoyance with their lack of communication, and the fact that at the end I felt this story should've just concluded in the first book with a nice epilogue. Sigh…
Ugh, have I ever mentioned how much it stinks to write negative reviews? I'm sorry I couldn't give better feedback.
Him Series

 Amazon Global Author Link Author Link GoodReads More Author Reviews