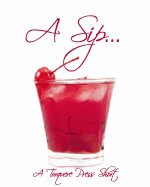 Title
Author: Juniper Gray
Cover Artist: n/a
Publisher:
Genre: Contemporary
Length: 28 pages
Rating: 3.75 stars out of 5
A Guest Review by Cryselle
Review Summary: A sweet and hot read with a couple of little muddles.
Blurb
Jim and Johnny have been best friends and neighbors for two years, and although neither knows that the other is gay, they secretly yearn for their relationship to be more than it is. Jim has had a difficult year, and Johnny doesn't want to add to his worries and possibly alienate him by confessing. Jim would like nothing more than to take Johnny in his arms, but is afraid Johnny won't feel the same.
A bitter snow storm helps them both to realize that life is all about taking chances.
Review
This sweet and playful story starts dismally, with a nasty blizzard and nothing much in the cupboard. Jim and Johnny make a trek to the grocery store to find the shelves stripped of most goods. We meet them walking back with bags of oddments, when a pristine snowfield beckons. Johnny's willing to see the adventure in their situation, and leaps to make footprints and snowballs. He has to tease Jim into dropping his worries long enough to play. Once home, the memories of almost kisses and the need to warm up and dry off lead the two neighbors into confidences, revelations, and presently into bed.
The story arc isn't at all complex, but sweetly done, with natural-feeling conversations and small admissions—the two have lived next door and helped each other without really learning much detail. While I was a little startled by two years and no gaydar pings, the disclosures of private sorrows and histories built the intimacy between them detail by detail, very nicely done. The declarations of love startled me more; while I love a friends to lovers story, the jump to "I love you" was extremely fast.
I wish one of the characters had been named differently; having two J names made me work a little harder to keep the men clear in my mind and to keep POV focused. One POV change was clearly marked by a section break but there seemed to be more though the wobbles might have been reader error. Johnny and Carl or something else different would have reduced this issue.
This was a delightful diversion all the same—the author made me feel the snow down my neck and the sweetness of the embraces, and left me happy for the couple. It's a hot read about a cold day. 3.75 stars