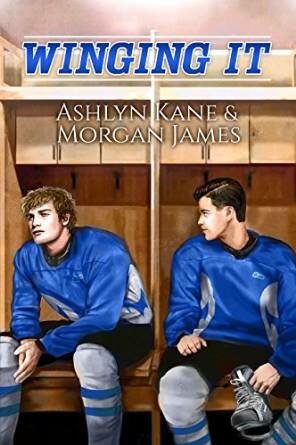 Title: Winging It
Authors: Ashlyn Kane & Morgan James
Publisher: Dreamspinner Press
Release Date: February 20, 2015
Genre(s): Contemporary/Hockey
Page Count: 300
Reviewed by: Gigi
Heat Level: 5 flames out of 5
Rating: 4.9 stars out of 5
Blurb:

Gabe Martin has a simple life plan: get into the NHL and win the Stanley Cup. It doesn't include being the first out hockey player or, worse, getting involved with one of his teammates. But things change.

Dante Baltierra is Gabe's polar opposite—careless, reckless… shameless. But his dedication to the sport is impressive, and Gabe can overlook a lot of young-and-stupid in the name of great hockey. And Dante has a superlative ass in a sport filled with superlative asses.

Before Gabe can figure out how to deal, a tabloid throws him out of his comfortable closet into a brand-new world. Amid the emotional turmoil of invasive questions, nasty speculation, and on- and off-ice homophobia, his game suffers.

Surprisingly, it's Dante who drags him out of it—and then drags him into something else. Nothing good can come of secretly sleeping with a teammate, especially one Gabe has feelings for. But with their captain out with an injury, a rookie in perpetual need of a hug, and the race to make the playoffs for the first time since 1995, Gabe has a lot on his plate.

He can't be blamed for forgetting that nothing stays secret forever.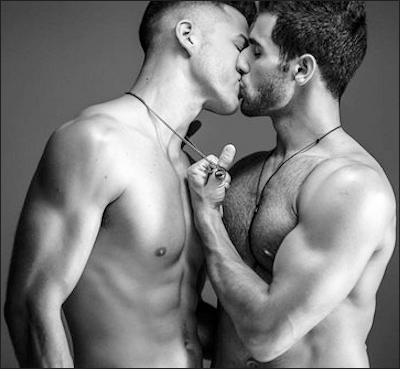 Oh how I love those hockey boys, and this book put them directly in the spotlight and was a fantastic read. Ashlyn Kane and Morgan James obviously know their hockey, and they even include a Hockey 101 guide in the book to help newbies.
Gabe "Banksy" Martin is a twenty five year old professional hockey player in the NHL. (FYI, be prepared for a bit of early confusion as you figure out who-is-who. Every player has a real name and a teammate appointed nickname and throughout the book, characters are called by their first, last and nicknames.) Banksy plays for the Quebec City Nordiques and has developed a very close relationship with several of the players. Those friends and his family know he is gay but he is in the closet with the entire team and the public. An old boyfriend sends him down the river by outing him to a tabloid and Banksy has to deal with the headache of his teammates and the press knowing his private business. Meanwhile, he is in serious lust with twenty year old straight Dante "Baller" Baltierra and works very hard to keep his feelings under wraps. Of course, he isn't as careful as he thinks he is and eventually Baller figures it out and the two start a sexual relationship.
I really loved Gabe and Dante together. (The boys make a pact to only call each other by their first names when they are alone and it becomes a major aphrodisiac for both of them.)
Baller was panting, wrecked, his lips swollen. Begging to be abused further. "Fuck," he repeated. And then he hesitated, because he couldn't—could not—call the man he was sleeping with a stupid, childish nickname given by a bunch of overgrown boys. Not even if he wanted to. So he lowered his voice and tried something different. "Dante."

Dante moaned and arched his hips up. Was that—?

"Dante," he said again, and Dante let out another noise. Gabe's stomach tightened, because that was definitely approval. "You like that, eh? Like it when I say your name?" He leaned in, placing his mouth right next to Dante's ear. "Dante." The whimper he got in response was beyond gratifying.
The sex here is hot and the dirty talk just elevated it to an even higher level. Unfortunately, these two have a serious problem communicating their feelings to one another and it does put a few bumps in the road on their HEA. (Unfortunately for them, not us! The angst was delicious.)
Now, while I gave the book 5 stars and am highly recommending, I was ticked off by the ending. We finally have the boys happy and together and then we are taken to an epilogue two years in the future. Normally I love that, but I felt a bit cheated that more wasn't explained about what they had been up to during that time. Of course they are still together, but there were a few unanswered questions. It felt more HFN than HEA. But that was my interpretation. Yours may be quite different. The only penalty I gave the book for this was that it didn't make a 5+ star book.
Highly recommended for all M/M romance lovers! This is a lovely book with red-hot sex to satisfy even the pickiest reader.

 Author Link GoodReads More Author Reviews