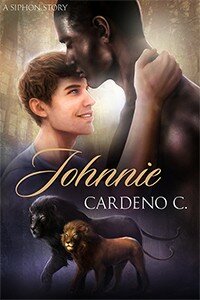 Title: Johnnie (Siphon #1)
Author: Cardeno C. and Greg Tremblay (Narrator)
Publisher: The Romance Authors
Release Date: March 11th 2015
Genre(s): M/M Paranormal Romance
Page Count: 224 pages
Reviewed by: Belen
Heat Level: 4 flames out of 5
Rating: 4 stars out of 5
Blurb:
A Premier lion shifter, Hugh Landry dedicates his life to leading the Berk pride with strength and confidence. Hundreds of people depend on Hugh for safety, success, and happiness. And at over a century old, with more power than can be contained in one body, Hugh relies on a Siphon lion shifter to carry his excess force.

When the Siphon endangers himself and therefore the pride, Hugh must pay attention to the man who has been his silent shadow for a decade. What he learns surprises him, but what he feels astounds him even more.

Two lions, each born to serve, rely on one another to survive. After years by each other's side, they'll finally realize the depth of their potential, the joy in their passion, and a connection their kind has never known.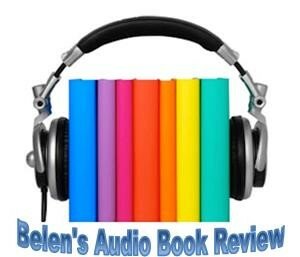 This is yet another winner by Cardeno C! It's all angsty, fun, sexy goodness.
Possible trigger: Suicide attempt
Hugh is the Premier of a  very large, very successful pride of lions, overseeing almost 2,000 lion shifters. Because he's a Premier he amasses an enormous amount of energy and needs an outlet to "siphon" it, a special lion shifter (always within sight or no more than a room away) that is able to draw away Hugh's excess power, so Hugh doesn't die.
The Siphon came to live with Hugh over a decade ago but he's unseen. No one communicates with him, no one acknowledges him, he's alive but does not live.
So the Siphon decides to kill himself. The night he almost succeeds is the first night Hugh finally "sees" him. In order to prevent the Siphon from endangering Hugh and the pride again, Hugh keeps the Siphon close. This means Hugh (finally!) begins to get to know the person who has been keeping him alive for last ten years. The first major realization? The Siphon was never named – when he was born he was seen to be a siphon and therefore kept away from everyone so he would not be harmed before he could come of age and be given to a Premier.
Hugh names him Johnnie.
The majority of the story focuses on the relationship between Hugh and Johnnie and their growing connection.
Once again Greg Tremblay narrates beautifully.  He's able to take the different character voices and bring them to life. He's an auto-buy narrator for me – he's that consistently awesome.
*******
Admittedly, at first it's all: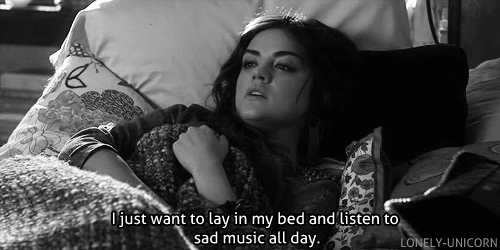 But then: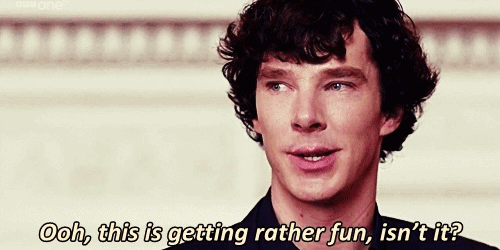 And then finally, it's all:

And there's even a bit of DANGER and INTRIGUE!

But in the end: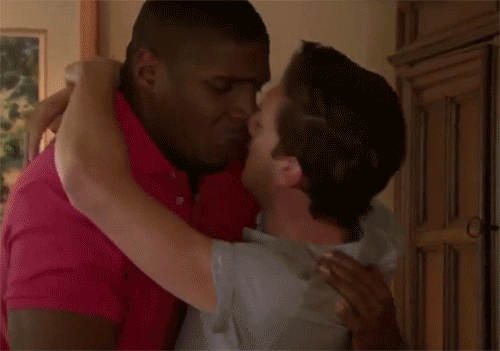 This was highly enjoyable to listen to – Greg Tremblay's narration never leaving me wondering what was happening in the story. It was easy to follow along even with all the moving parts and characters.
RECOMMENDED!
Author Link
GoodReads