Title: All Kinds of Tied Down (Marshals #1)
Author: Mary Calmes and Tristan James (Narrator)
Publisher: Dreamspinner Press
Release Date: July 4th 2014
Genre(s): M/M Contemporary
Page Count: 290 pages
Reviewed by: Belen & Gigi
Heat Level: 4 flames out of 5
Rating: 5 stars out of 5
Blurb:

Deputy US Marshal Miro Jones has a reputation for being calm and collected under fire. These traits serve him well with his hotshot partner, Ian Doyle, the kind of guy who can start a fight in an empty room. In the past three years of their life-and-death job, they've gone from strangers to professional coworkers to devoted teammates and best friends. Miro's cultivated blind faith in the man who has his back… faith and something more.

As a marshal and a soldier, Ian's expected to lead. But the power and control that brings Ian success and fulfillment in the field isn't working anywhere else. Ian's always resisted all kinds of tied down, but having no home—and no one to come home to—is slowly eating him up inside. Over time, Ian has grudgingly accepted that going anywhere without his partner simply doesn't work. Now Miro just has to convince him that getting tangled up in heartstrings isn't being tied down at all.

This is one of my favorite Mary Calmes books (oh, who am I kidding, almost all of her books are my "favorites"!) and I just love the relationship between Miro and Ian. It's a bit of a slow burn – but the payoff for that is huge.
31 year old Deputy US Marshal Miro Jones, raised in an unloving, neglected foster home environment, he considers his four female college roommates and fellow Marshalls his family. 36 year old Deputy US Marshall Ian Doyle, a product of a broken home, currently (and reluctantly) re-establishing a relationship with his estranged father after the death of his mother and dating a beautiful, understanding woman named Emma. He also owns a giant, scary looking dog named Chickie Baby.
Miro and Ian have been partners on the Marshall's team for three years and have grown incredibly close. They are the best of friends and have an excellent working relationship. The story is told from Miro's POV so we see quite quickly and clearly that he is hopelessly, stupidly head-over-heels in love and lust with Ian. What we also see, that Miro seems NOT to see, is that Ian is ridiculously dependent on Miro's company and comfort to get him through his own daily life. The subtle hints, glances and slow burn are FANTASTIC here and the build up to the first kiss just about KILLED me!


The dominance and submission, without it actually being D/s, is H.O.T.!! Miro takes charge of Ian and it's unexpected, but beautiful.
He took a breath. "I think there's a reason I'm shitty in bed."
I felt myself frowning, unhappy with him running himself down. "Which is?"
"I think it's 'cause I've never been in bed with you."


And the action, of which there is a lot, is really fun to read (or listen to).
HIGHLY RECOMMENDED.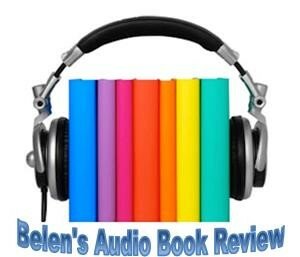 Narrator Tristan James is AWESOME. I would buy almost anything read by Tristan James because I love this man's voice but what he does for Miro and Ian? Pure poetry.
This is one of those books that gets better every time I read or listen to it!
HIGHLY RECOMMENDED!

 Author Link GoodReads